Yangzijiang Shipbuilding said it will earn a fixed 8% interest on a credit facility of up to RMB1,500 million it is extending.
Yangzijiang is extending the credit facility through Jiangsu New Yangzi Shipbuilding ("JNYS"), its wholly-owned subsidiary, to Jiangyin Xinyangchuan Enterprise Management Center (Limited Partnership) ("Xinyangchuan") under a master facility agreement entered into between JNYS and Xinyangchuan on 16 April 2020.
Announcing this last night, Yangzijiang said the interest payments on the cash, which is in excess of JNYS's working capital requirements, will form an additional source of revenue.

If and when fully deployed, RMB1,500 million will earn RMB120 million (S$24 million) in interest a year. For perspective, Yangzijiang reported net profit of RMB3.1 billion in 2019.



Investment return from financial assets contributed ~Rmb1.8bn or c.58% of net profit attributable to shareholders in 2019.




Xinyangchuan is principally engaged in the business of investing in companies operating in various industries such as energy, manufacturing and property development.

Mr. Ren Yuanlin (the Executive Chairman of Yangzijiang) and his son, Mr. Ren Letian own an aggregate of 41% interest in Xinyangchuan, which makes the transaction an interested party transaction.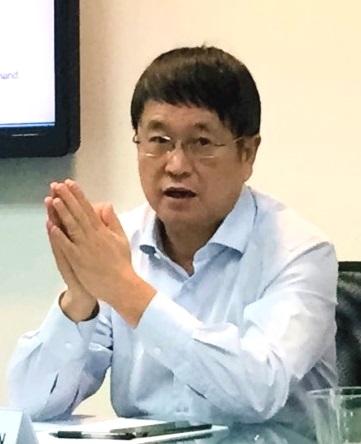 Ren YuanLin, executive chairman.
NextInsight file photoThe risk and return structure is similar to YZJ's current investment portfolio, with at least 2x coverage ratio of collateral required at the beginning of the loan extension.

Security to be provided in respect of each Drawdown shall be proposed by Xinyangchuan in the relevant Drawdown Request at a loan-to-value ratio of 50%, and is subject to approval by JNYS.

Such security shall include pledges of assets held by the Xinyangchuan and its subsidiaries under investment control

The 8% interest rate is similar to the annualised return of its current investment portfolio.

The investment strategy of Xinyangchuan will be slightly different from the listco's investment business.

As part of the effort to control the risk while maintaining a decent return, YZJ as a listco will continue to focus on low-risk fixed income projects.

On the other hand, Xinyangchuan will be more flexible in terms of risk tolerance, and give more weight to potential return.

To Yangzijiang, the return from Xinyangchuan is fixed at 8%. Both the higher potential risk and return will be at Xinyangchuan's exposure.

The listco doesn't hold any stake in Xinyangchuan.

Although it's considered as an IPT, Mr Ren Sr. and Jr. 's interest is aligned with the listco, in the sense that they need to choose quality investment projects for both entities to fulfil a successful investment strategy.