Robert Stone has agreed to invest up to US$6.4 m for new shares representing a 20% stake in Aenergy, a wholly-owned subsidiary of ISDN Investments which is in turn a wholly-owned subsidiary of ISDN Holdings.
His investment will take place in tranches and he will maintain a 20% interest in Aenergy at each tranche, said ISDN in an announcement.
ISDN Investments (or a third party procured by ISDN) will simultaneously subscribe for additional Aenergy shares that would result in ISDN Investments together with any such third party holding at least 80% of Aenergy.
Aenergy was incorporated by ISDN Holdings to spearhead its investments in hydropower ventures with a particular focus on Indonesia. This is currently the primary business of Aenergy.
Mr Stone, who is a New Zealand citizen and Singapore permanent resident, is well-known in the Singapore investment community for his investment success -- and a few S-chip picks that have gone awry.
For more, see:
---

BEST INVESTMENT CORP (BIC) has taken up 21 m placement shares of SIIC Environment.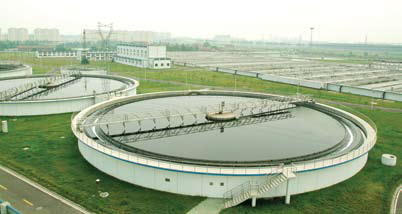 SIIC Environment (recently 15.8 c) trades at a trailing PE of 26X and has a market cap of S$1.36 billion. Company photo.BIC is a substantial shareholder of the placement agent, Jefferies Singapore Limited, which is one of two joint placement agents for 1 billion new SIIC shares at SGD 0.158.

BIC is a wholly-owned subsidiary of CIC International Co., which in turn is a subsidiary controlled by China Investment Corporation.

The net proceeds raised from the placement was S$154.78 million after deducting S$3.22 million for related costs, expenses and commission.

The proceeds were to enlarge the general working capital of the Group, repay existing borrowings, and for general corporate purposes.

The placement shares represented 10.43% of the company's enlarged issued share capital.

SIIC Environment's 1Q net profit attributable to shareholders more than doubled to RMB63.6 million, on the back of contribution from new acquisitions, higher construction gross profit and foreign exchange gain.

Its revenue surged 50.7% yoy to RMB297.8 million on higher sales in the construction, water treatment & water supply and waste incineration business segments.

Recent story: Maybank KE: Bet On China's Water Sector (HANKORE, SIIC ENVIRONMENT)