Main reference: Story in Securities Times

CHINA SHARE performance in the year 2013 left us with a lot to contemplate, and recollect, as the Year of the Horse approaches.

Whether talking about the biggest gainers, losers, turnover volume, share price fluctuations, earnings convulsions or other categories of measurement, one thing for sure is that the volatile year that was 2013 on the Shanghai and Shenzhen bourses made for lots of financial news fodder.

Here are four counters that made market-moving news in 2013 for a variety of reasons.



China stocks have seen their share of ups and downs in 2013.     Source: Yahoo Finance

Most bullish

Shenzhen Fenda Technology Co Ltd (SZA: 002681), a designer and manufacturer of audio and electro-acoustic devices worldwide, wins the most bullish A-share award for calendar year 2013.

Even though it fell by its 10% daily limit on Thursday, it still led the pack of all A-share firms in 2013 by skyrocketing over 464% since January 1.

Fenda has a broad overseas client base, expansive enough to virtually enjoy the luxury of shifting sales-push initiatives from one regional market to another as offshore economies weaken, recover and/or thrive.

Some of its ODM clients -- immediately recognizable to acoustic aficionados stuck in traffic and relying on a pristine car stereo system performance -- include JBL, Polk Audio and Homedics, among many other industry leaders.

China's growing urbanization and the collection of electronic gadgetry that accompanies such a historical demographic shift, is also lighting a fire under the firm's top line.

Furthermore, increasing digitalization of portable communications, and the fast-growing private vehicle sector in China are all helping significantly boost demand for speaker technology.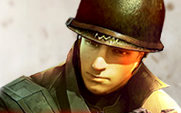 Zhongqingbao excels at war games.   Photo: CompanyTop mover

Shenzhen Zhongqingbao Interaction Network Co Ltd (SZA: 300052), a developer and operator of online games, has seen the wildest share price fluctuation in calendar year 2013, with a total range hitting a stunning 807% YTD.

That of course can be a blessing and a curse, depending on where things currently stand pricewise.

With a current price of nearly 26 yuan, Zhongqingbao's shares are on the ascent of late, now 150% higher than when the year began, with the P/E ratio at an atmospheric 219 times.

Two months ago, the firm announced a new cooperation with Shanda Interactive Entertainment, the Nasdaq-listed gaming giant, for the ever-popular "World at War" game.

The two plan to establish a JV in Shanghai's heavily-hyped new free trade zone to pursue greater market penetration in China's massive online gaming space, and with an eye on global expansion.

Top money magnet

China Construction Bank Corp (SHA: 601939), one of China's "Big Four" commercial lenders, gets top honors for attracting the most investment funds, seeing a net inflow of nearly 1.2 billion yuan this year.

Year-to-date, the financial institution's Shanghai-listed shares are currently down 8.8%.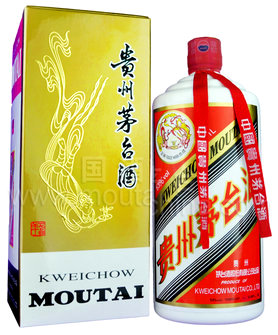 Top Shelf: At 126 yuan, baijiu maker Kweichow Moutai is China's priciest stock.
Photo: CompanyAs of end-September, the lender's total assets were up 7.32% at nearly 15 trillion yuan, with the non-performing loan ratio at 82.1 billion yuan, slightly down to 0.98%.

Changjiang Securities said the bank enjoys stable operations but needs to boost its share of the country's savings deposit market to help ensure steady growth going forward.

Most expensive

Kweichow Moutai Co Ltd (SHA: 600519), China's high-profile baijiu (potent maotai liquor) brand, is the priciest A-share counter for 2013, and only one of three PRC shares currently trading at over 100 yuan.

At 126 yuan, Kweichow leads the "Century Club," with Changchun High & New Technology Industries Inc (SZA: 000661) in second place at 106 yuan and pharma play Yunnan Baiyao Group Co Ltd (SZA: 000538) rounding out the top three at 103 yuan.

Kweichow has been making major inroads into Tier 2 urban markets this year and enjoys market-leading brand recognition among baijiu peers in the PRC where the potent potable is often referred to a "China's national drink."
 
---

See also:

@DUKANG DISTILLERS' AGM: Trying Times Ahead But 'Let's Invest For Future Growth'