Main reference: Story in Sinafinance

CHINA SHARE investors have been waiting all year for a sustained rally.

There are at least five signs it may be on the horizon.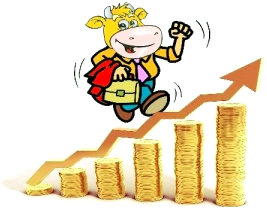 There are five signs a bull run is imminent. Graphic: gxnewsLooking on the bright side, the benchmark Shanghai Composite Index – the chief tracker of Chinese shares listed in Shanghai and Shenzhen – is actually currently hovering at levels 3.1% higher than a year ago.

And the current 2,136 mark for the Index is a robust 10% higher than levels seen in late June.

Friday's 1.7% jump is reason for optimism, but the Index is still 5% weaker than a month ago.

Investors are clearly growing fatigued by the volatile, whipsaw-like movements of the Index for much of 2013 and are longing for a lasting upturn.

There are five harbingers out there of a sustained market rally that A-share investors should be aware of.

First, China's Third Plenum recently wrapped up in Beijing last week with a raft of supportive statements buoying a wide range of industries and related counters.

The focus for the key gathering this time around was on economic reforms, and research houses including CICC, Haitong, Goldman Sachs and others touted the pronouncements on this front as exceeding their expectations.

Institutional investors followed the lead of the financial institutions' assessment and put their money where their mouths were, helping send the Index sharply higher at the end of the trading week – a trend which retail investors jumped on board as well.

With the Plenum over, greater clarity regarding macroeconomic trends and policy direction for the coming months has been achieved.

Everyone knows that markets fear two things most – uncertainty and instability.

With the clearer policy directions made by the PRC leadership, and outright support stated for certain sectors in the economy, both the uncertainty and relative instability that have been weighing down sentiment for most of the year have been significantly dissipated for now.

This all lays the institutional framework and market confidence to form a platform for a possible bull run with legs to last.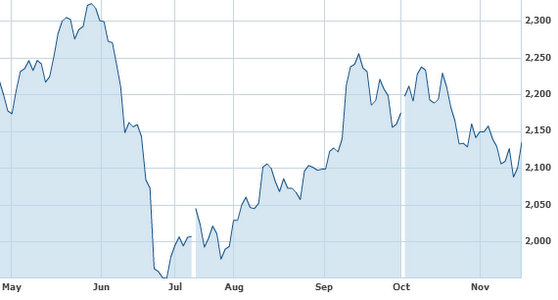 Recent China shares performance. Investors are growing fatigued by the volatile, whipsaw-like movements of the benchmark Index for much of 2013 and are longing for a lasting upturn.
Source: Yahoo Finance

Second, key plenary sessions from the recent gathering produced a strong voice of support for the free flow of capital to play a larger and more uninhibited role in growing the nation's economy, thus loosening the grip of economic planning bodies on the levers.

This is always good news, in principle, for equity investors and opens up the possibility of an even freer market capitalism in the PRC, but with Chinese characteristics naturally.

The leadership also pledged a more equitable treatment, from the policy support and subsidy standpoint, of both public and private enterprises.

In addition, the apparent relaxation of the one-child policy under a growing number of circumstances is clearly an upside driver for domestic consumption.

Third, no regional stock market operates in a vacuum within this global economy we all participate in.

Therefore, the recent runs in overseas' bourses – particularly in the US – are encouraging from a spillover effect which can lift sentiment globally.

Fourth, Shanghai Composite constituent counters are starting to rise on their own merits and are generally not going up or down in unison with the performance of their sector for that particular trading day.

This allows the cream of the counters, so to speak, to more freely rise to the top.

Finally, with third quarter earnings season over and many Chinese listcos providing relatively upbeat full-year forecasts, the fuel for a sustained run is available, as long as everything works out as wished on the earnings front.


---

See also:

JIM ROGERS: Charging Back Into China Shares