Credit Suisse hikes CHOW SANG SANG target
Credit Suisse said it is raising its target price on Chow Sang Sang (HK: 116) to 25.4 hkd from 22.91, while maintaining its "Outperform" recommendation on the jewelry retailer.
Chow Sang Sang's
first half net profit surged 40% year-on-year to 615 million hkd with solid sales momentum continuing beyond the height of the "Gold Rush" precious metal buying binge seen this spring.
"Chow Sang Sang's interim net profit beat our estimates by 17% and accounts for 56% of consensus FY13 estimates.
The positive surprise came from stronger-than-expected demand for gold, where retail sales of gold products and wholesales of precious metal were up 71% and 77% year-on-year, respectively, on largely in-line operating expense," Credit Suisse said.
Thanks to the downtrend of the gold price which pushed part of the scheduled purchases earlier and stimulated the pent-up demand, CSS registered same store sales growth (SSSG) of 31% and 50% in Mainland China and Hong Kong/Macau, respectively, during 1H13.
"Stronger-than-normal demand for gold products continues in July/August and is registering double-digit SSSG while sales of gem-sets also noted a mild pick-up of low-double digit sales growth in Hong Kong," the Swiss research house added.
"On the back of the stronger-than-expected 1H13 earnings and extending sales momentum, we revise up our FY13–14 earnings estimates by 2–5% and raise our target price, now based on 12x CY2014 P/E."
---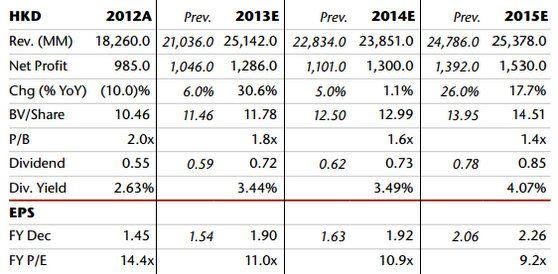 Jefferies has a 'Hold' call on Chow Sang Sang.     Source: Jefferies
  
Jefferies raises CHOW SANG SANG target 47%

Jefferies said it is hiking its target price on Chow Sang Sang (HK: 116) by 47% to 21.0 hkd.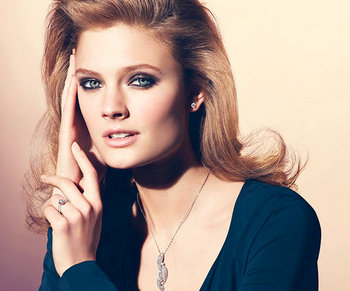 Jefferies hiked Chow Sang Sang's target price 47%. Photo: Chow Sang SangChow Sang Sang reported encouraging interim results, with revenue up 55% and profit up 40% on a rush for gold in the second quarter.

"Although GPM dropped on higher gold sales mix, NPM increased on slower rental and staff cost hike vs sales.

"The recent gold price hike is positive for jewelry stocks," Jefferies said.

The research house is maintaining its "Hold" on the jewelry and gold retailer.

"Chow Sang Sang's GPM may increase on high sales portion from gem-set jewelry in the next 6-12 months.

"Also, as gold prices have increased by around 10% over the past two months, jewelers' third quarter margins should increase."


---
Sunwah keeps 'Buy' call on CHOW SANG SANG

Sunwah Kingsway said it is reiterating its "Buy" call on Chow Sang Sang (HK: 116) with a target price of 25.40 hkd.

"The jewelry and gold retailer's first half net profit rose 40% year-on-year to 615 million hkd, beating our estimate by 27% on stronger-than-expected SSSG (same store sales growth) of 50% and 31% in Hong Kong and China, respectively," Sunwah said.

An interim dividend of 14 HK cents was declared to maintain the payout stable at 15% while the gross margin dipped by three percentage points to 14.6% due to lower gold prices but the EBIT margin erosion narrowed only 0.5 ppt thanks to hedging gains and operating leverage.

Inventory days fell significantly by about 40% to 96 vs end-2012 levels.

"In our recent report, we highlighted that investors have underestimated the gold rush which has extended into July and August by overlooking 1) the gradual gold price recovery since July have alleviated consumers' concern on further gold price drop; 2) the easier comp base for 3Q13 vs. 2Q13.

"
We see upside on our forecast and
target price," Sunwah added.
---


JP Morgan trims PORTS target

JP Morgan said it is trimming its target price to 4.0 hkd from 4.1 on high-end fashion clothing play PORTS Design (HK: 589) following the firm's interim results, in which the top line expanded but net profit was lower.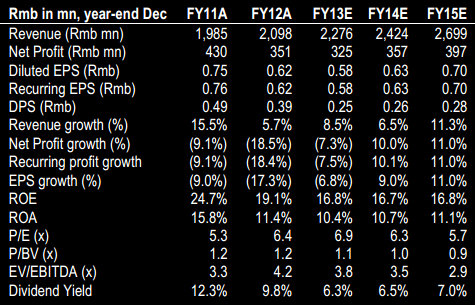 JP Morgan has an 'Underweight' call on PORTS Design.   Source: JP Morgan

PORTS Design reported mixed first half results with EBIT of 205 million yuan, above JPM's forecast of 194 million, driven by higher-than-expected sales.

"However, NPAT was below our forecast due to a higher-than-expected effective tax rate.

"We believe the key issue raised by this result was the reduction in the company's dividend payout ratio," JP Morgan said.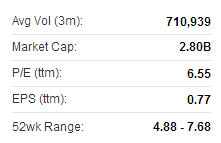 PORTS recently 5.41 hkdPORTS has reduced its dividend payout ratio to ~44% in 1H13, down from ~56% in 1H12 (for ordinary dividends), and the company indicated that it will look to reinvest more heavily into its business going forward from the perspective of store fitout, store location as well as design talent.

The research house is maintaining its "Underweight" call on PORTS.

Ports Design is a vertically integrated high-end fashion apparel retailer. Its retail business operates under two formats -- 'Ports', its own brand, and 'BMW Lifestyle'. Ports also has a 58% stake in a JV carrying out Vivienne Tam business in the PRC, has a nonexclusive license to distribute imported Armani products and recently received an exclusive 15-year license to operate Ferrari concept stores in the PRC and Hong Kong.


---

See also:

Golden Days: CHOW SANG SANG H1 Profit Soars 40% To 615 Mln Hkd

PORTS DESIGN Boosts H1 Sales 9.2% Despite Weak Sentiment