Main reference: Story in Securities Daily

PRC INVESTOR Wang Yawei – a.k.a. "China's Buffett" -- had a busy July in the A-share markets.

With the interim reporting season in full gear, firms listed in Shanghai and Shenzhen have either released their first-half financial reports already or have given varying levels of indication on how their bottom lines have performed in the January-June period.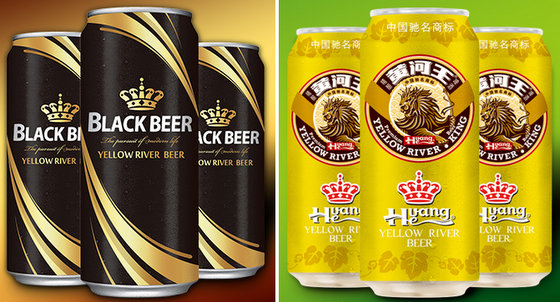 Frothy Prospects? Well-known PRC investor Wang Yawei hopes investments in consumer plays like Lanzhou Huanghe, maker of Yellow River Beer, will pay off as Mainland China's middle class grows and begins spending -- and perhaps drinking -- more. Photo: Company

Wang, who last year parted ways with China Asset Management despite being the group's star investor, has been making recent moves in synch with the flood of earnings statements flowing through the markets.

But some of his most noteworthy decisions of late have a decidedly uniform target in mind – the Chinese domestic market.

And last week's announcement by Premier Li Keqiang reaffirming that the government would boost spending on city infrastructure showed further support for the growing urbanization campaign in the world's most populous country -- a transformation helping to produce even more consumer goods-hungry urbanites.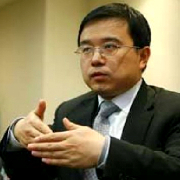 PRC investor Wang Yawei. Photo: SinafinanceWang's nearly year-old private fund was the fifth most active trader in Shenzhen-listed shares of Lanzhou Huanghe (SZA: 000929) in the month of July, having accumulated over 3.9 million shares in the Northern China-based beer maker.

Meanwhile, maker of intelligent control devices for white goods like washers, dryers and refrigerators -- Wuxi Hodgen Technology (SZA: 300279) – saw 3.75 million of its A-shares bought up by Wang's firm last month, making "China's Buffett" the second most active trader in the counter over the period.

Hodgen's share price surged over 27% in less than a month, shortly after Wang's entrance.

Worthy of note is that in the second quarter, Wang's buying frenzy in Wuxi Hodgen helped result in the stock hitting its daily 10% upside limit for two days.

This one technology counter alone has given Wang's investment firm a return of three million yuan in July, with his overall earnings last month in the A-share markets standing at 11.4 million.

That's a very healthy performance considering the benchmark Shanghai Composite Index finished the month of July just slightly in positive territory.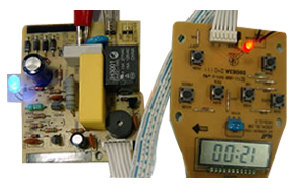 Perky Consumers? Wuxi Hodgen makes controls for household appliances, like coffeemakers. Photo: CompanyIn the first quarter, Wang and company bought 1.75 million shares of Hodgen, adding another two million last quarter.

In the January-March period, his buying in the counter was most active between the 7.56-8.78 yuan per share level, while his second-quarter additions of the stock were made in the 7.25-9.52 yuan range.

As of end-June levels of 8.88 yuan/share for Hodgen, the value of Wang's holdings in the Jiangsu Province-based firm stood at 33.3 million yuan.

A month later, at the end of July, Hodgen's Shenzhen-listed shares were trading at 9.8 yuan, putting Wang's stake value at nearly 37 million yuan, which brought in 3.34 million yuan in returns last month alone for the well-known investor's firm.

China's new central government took over the stewardship of the country and the economy – now the world's second largest – this spring.

A recurring theme of the new administration has been the need to get serious about tapping the buying potential of one of the world's most highly coveted consumers – the Mainland Chinese.

With global markets in slow growth or stagnation and China's traditional export-based growth struggling to regain traction, the decision by "China's Warren Buffett" to take a heavy exposure to two A-share listed enterprises that themselves have strong correlation to domestic demand makes a great deal of sense in the grand scheme of things.


---

See also:

'China's Buffett' At It Again