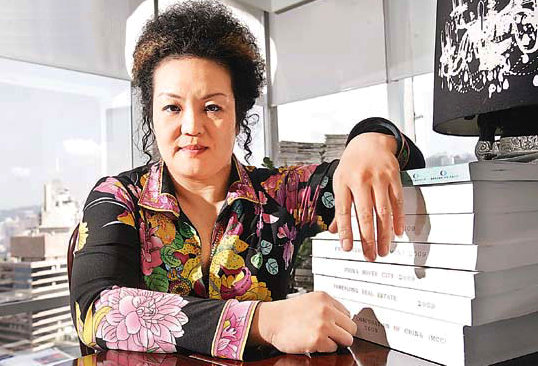 Liu Yang, often called 'China's Lady Buffett'. Photo: orientdaily

LIU YANG, often referred to as "China's Lady Buffett," is the country's highest-profile female fund manager. Some of the 47-year-old's stock picks are well known, but here's a look at Ms. Liu -- the woman and the investor.

Beijing-born Ms. Liu is currently chairperson of Atlantis Investment Management China, with over three billion usd under management and investment experience of two decades and counting.

Here's a brief history explaining how the mother of two reached the top of her industry.

After graduating from Beijing's Central University of Finance, Ms. Liu quickly landed a firm stepping-stone job with CITIC Group in China's capital city.

Five years later, after honing her finance skills and building professional connections, CITIC sent her to Australia to serve as CMG CH China Fund's CIO and fund manager at the world's first-ever dedicated Mainland China fund."

The year 1993 just so happened to be the inaugural year of China's A-share trading, so Ms. Liu would be the first to admit that her soaring success and pioneering prominence as a female fund manager had a lot to do with fortunate timing.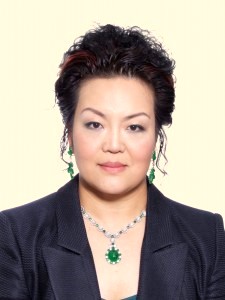 "My favorite thing is making money," said Liu Yang. Photo: iairevieworgWith such a meteoric rise up the ranks and a rapidly growing list of investors willing to trust her with their money, Ms. Liu quickly became a household name among a noticeably small group of standout businesswomen in 1990s China.

In 2009, the Sunday Times of the UK selected her – the only woman to make the list -- as one of 10 Chinese businesspersons likely to become household names.

"My favorite thing is making money and I just enjoy the feeling of making money. I made a lot of money for other people and that makes me extremely happy," she said in an interview when her career began to truly gain steam.

Despite honing her fund managing skills in Australia, Ms. Liu always seems to be more bullish on the PRC stock markets and economy than the consensus of analysts.

Over a decade ago, when global terrorism raised its ugly face for the entire world to see, she remained sanguine on equity opportunities in her homeland, even going so far as to predict that the PRC would transform into a key market for global institutional investors.

She also is by no means a shrinking violet when it comes to geopolitical turmoil or economic instability.

Not only have we seen that she remained bullish on China in 2001 despite that year's jarring events, but two years later – when her homeland and the region was paralyzed with fear during the deadly SARS outbreak -- she held firm and didn't panic.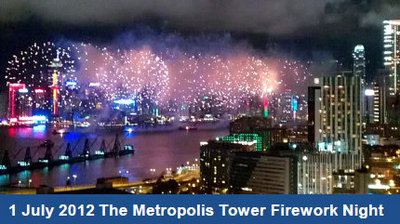 Liu Yang's picks over the years have often involved property developers. Photo: Prosperity REITIn 2003, when the epidemic was rapidly spreading across China, Hong Kong and Taiwan, Ms. Liu founded the Atlantis China Fund – the PRC arm of London-based investment boutique Atlantis Investment Management.

Sensing tremendous opportunity at the time, Ms. Liu picked up several gutted-out stocks rejected by investors fleeing the regional pandemic.

Within a few years, her SARS-era picks had gifted her and the Atlantis China Fund with stunning returns flirting with 100%.

She is not afraid of wearing her success on her sleeve – or taking it on the road, as it were.

Ms. Liu's not one to shy away from displaying her opulence.

Her Rolls Royce has the vanity license plate "88888," with eight being the luckiest number in Chinese culture, especially in Hong Kong as it sounds very much like a Cantonese word associated with wealth.



Recent China shares performance. Source: Yahoo Finance

Also, by having five "eights" grace her plate, she wisely avoids having just four -- the least auspicious number in Chinese numerology.

However, she is also not letting her phenomenal success go to her head, and admits that she is no "stock goddess" (女股神) as she is sometimes nicknamed by the PRC press, saying that even she was hit by Wall Street's meltdown.

"During the first seven years (at Atlantis), only for five months did I not outperform the market, and that was during the 2008 global financial crisis," Liu said.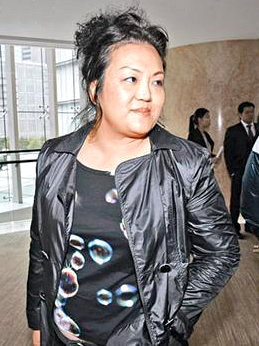 "I cannot copy Mr. Buffett's investment philosophy here in China, otherwise making money would be so easy," said Liu Yang. Photo: orientdailyHer other nickname, "China's Lady Buffett," doesn't always rub her the right way as she has said that it's inaccurate to compare China's relatively new equities market with more developed counterparts overseas.

"Valuation in the US totally differs from that in China.

"The two countries' institutions, financial systems and banking models are also different, so I cannot copy Mr. Buffett's investment philosophy here in China, otherwise making money would be so easy," she said.

Analysts have said that "China's Lady Buffett" excels at choosing SME stocks with hidden potential.

Over the years, she and her investment firm have shown a preference for sectors like insurance, pharmaceuticals, commodities, consumer goods and property developers.

Market watchers have both lauded – and no doubt envied – Liu's uncanny ability to pick winning stocks following her in-depth personal study of relevant government policy and a thorough understanding of both the company in question and the sector.

But investing and amassing riches is not her only love in life, nor is it her most important task.

Parenting is of paramount importance to the married mother of two -- a daughter and a son.

"Although I usually work over 12 hours every day, my family is my soul's safe harbor."

She also bristles at being called some sort of "Superwoman."

"Please don't call me a strong woman. I work hard but I have a family that I cherish.

"To be frank, when I was named among the most powerful women a few years ago, I was shocked and not too happy to be seen that way," she told the PRC media three years ago.

In the current calendar year, Liu says she will be targeting four key areas.

"In 2013, we have to focus on four areas. First, healthcare services industry. More than half of China is urbanized, and is starting to demand healthcare services, which has a lot of room to develop.

"Also, made-in-China high-end consumer brands that are tailored to Chinese domestic consumers.

"Railway and high-end construction machinery is the third area, as a pipeline of infrastructure projects grows. Energy is the fourth focus, including clean and alternative energy," said Liu.


---

For more on Liu Yang, also see:

http://citywire.hk/how-china-star-liu-fought-back-from-most-difficult-year-yet/a666564

http://blog.eastmoney.com/amo69/blog_110605745.html

http://www.chinaacc.com/new/207_438_201207/09ch481281118.shtml

http://www.cnhan.com/content/2012-04/24/content_1409713.htm

http://finance.eastmoney.com/news/1344,20120517206223474.html