Main reference: Story in Sinafinance

WANG YAWEI, a.k.a. "China's Warren Buffett," is eyeing a unique urbanization/tourism fusion theme in his latest investment strategy.

Wang, perhaps Mainland China's highest-profile investor, is eyeing the country's burgeoning tourism sector just as the high season for leisure travel approaches.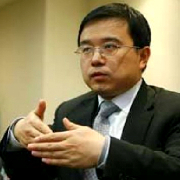 Investor Wang Yawei.
Photo: SinafinanceOne of China's most idyllic natural landscapes – Guilin, with its slender chopstick-like mountains – is attracting his attention.

In the first quarter, Wang grabbed 4.2 million shares of Guilin Tourism Corporation Ltd (SZA: 000978), sending its Shenzhen-listed shares soaring.

However, the share price has cooled off these past few months before recovering.

Guilin Tourism Corp Ltd is the only Guangxi Province-based listed tourism play, which explains why Wang's interest in this particular A-share firm is so high.

It is a travel services provider with a geographical focus primarily on travelers in and around Guilin and Lijiang River scenic spots, operating 84 cruises on the river or 36% of the total.

The A-share firm has a market cap of 2.44 billion yuan and offered a cash dividend earlier this month of 0.05 yuan per share, an indicated gross yield of 0.74%.

Revenue in 2012 was down 2% at 502 million yuan while the bottom line shrunk 10.2% to 61 million.

(For more on Wang, read South China Morning Post's Feb 2013 article New orbit for fund star)

Guilin Tourism Corp's shares saw a jump this spring following the entrance of 'China's Buffett'. Source: Yahoo Finance


The official start to summer is nearly here, June 21 to be exact.

But already, families within China's expanding middle class are making plans to get away from the cities for a spell and cool off in more scenic and less scorching climes.

The world's most populous country and the planet's No.2 economy is also about to engage in the annual tradition of opening the floodgates at thousands of academic institutions across the nation to mark the summer vacation season.

Preliminary industry figures suggest that this summer will see record travel – both domestic and international – with Mainland Chinese already having skyrocketed up the charts to become the world's biggest spenders on the road.

Polled tourist agencies say airline, train, bus and hotel reservations are rising fast, suggesting that listed enterprises with a heavy exposure to this annual mass migration of humanity will reap handsome rewards.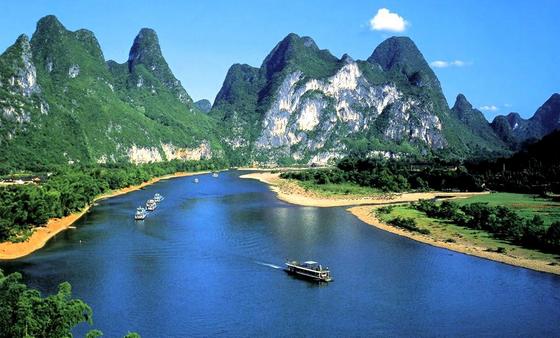 Guilin's stunning topography. Photo: chinaface

And it isn't just the summer months that bring major cash to travel-related firms.

That's because just as temperatures begin to taper off in September, Mid-Autumn Festival and then the week-long National Day Holiday both kick into gear.

Another factor, historic in its scale, has been transforming Mainland China these past few decades.

Just a few years ago, the PRC for the first time in its five-thousand-year history became a majority urban population.

Hundreds of millions of villagers have flooded into Chinese cities since the 1980s, thus creating a huge urban middle class and one which also likes to "get away" from the cities when time allows.

Just prior to the recently-concluded Dragon Boat Festival, the Central Government designated the provinces of Guangxi, Zhejiang and Guangdong as candidates for major tourism sector development investment as well as locations for reforms in land use as well as experimental "hot spot" tourist sites to attract more visitors and revenue.

Industry watchers say this could mark a revolutionary new way in which land management is administered, and could truly upgrade the aesthetic and creature-comfort standards at targeted areas to help encourage repeat visits by satisfied tourists.

If the experimental moves meet with popular success, even more money is expected to flow into the region to help prop up the tourism sector – with Guilin Tourism Corp seen as a prime beneficiary.

Will the hot weather and the approaching tourist season bring another big windfall from another big buy by "China's Buffett?"

---

See also: