Main reference: Story in Sinafinance

WHAT ARE SOME of the cultural and market-based reasons why so many Mainland Chinese put their money into A-shares?

Perhaps it is a slight sin of regional hubris, but in a certain sense the masses of Chinese shareholders might be likened to the "Eighth Wonder of the World."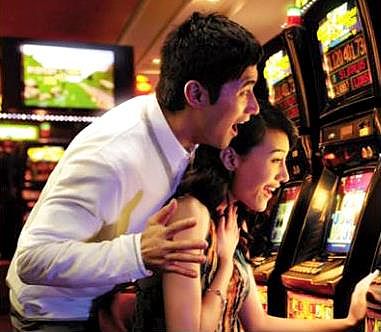 Is China's love of gaming helping boost interest in stocks? Photo: GalaxyMany local observers as well as a fair number of outsiders would write off the seeming love affair between PRC citizens and their share markets as nothing more than a Chinese penchant for gambling.

After all, Macau has grown to rival and surpass Las Vegas as the casino capital of the world in just a few short years, in tandem with China's spectacular economic ascent.

Much of the reason behind the strong participation rate of retail investors in the country's stock markets over the years has been the belief – albeit sometimes on a subconscious level – that the economy is ultimately controlled and stewarded by the government.

Thus there's the rather naïve belief that no one will ultimately be allowed to lose their shirt betting on domestic shares.

Also, the sense of keeping up with the Joneses is by no means purely a phenomenon unique to countries with lots of Smiths and Joneses.

In fact, one need only look at the conspicuous consumption buying behavior of many of the nouveau riche property barons in the world's most populous country to realize that there is plenty of competitive one-upmanship going on in China's upwardly mobile society these days.

If baron A buys a Benz, the rival baron B wants a Bentley.

Therefore, when word gets out that an ordinary peasant has struck it rich in the stock market, everyone in that village is drawn to replicate and then outdo the rich farmer's success.

Of course, simple economics dictates that not everyone can get rich in a free and open stock market.

But the highly-publicized success of a few lucky investors is the best advertisement the bourse regulator could imagine to drum up even more interest in local equities.

In short, although there are tremendous risks to contend with in China's A-share markets, the bourses do have four inherent virtues that draw even more horses to the hay.

Investing is cheap

Not only are retail brokerage fees affordable given intense competition among traders, but there are plenty of so-called penny stocks and undervalued shares that can help first-time investors build up a respectable portfolio even with a modest capital input.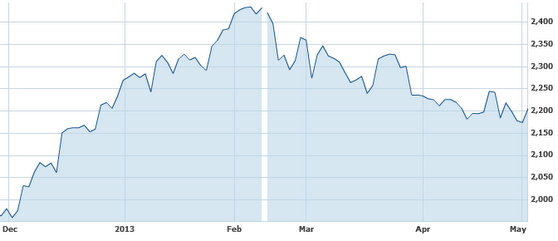 Recent China shares performance. Photo: Yahoo Finance

Trading is easy

With the intense competition for investor accounts out there, brokerages bend over backwards to get our business and promise 24-hour market-scouring vigilance to keep abreast of any new opportunities.

Also, the digital age has made it possible for anyone with a laptop – or iPhone – to become formidable real-time fund managers of their own money.

Market is virtually egalitarian

Yes, insider trading does exist and "premium investors" are given better tips and greater insight.

But overall, anyone willing to do their homework is more or less in the same boat, information wise, as a seasoned fund manager.

It's little wonder then how appealing share investing is to Chinese of all walks of life, even after the market collapse of a few years ago.


---