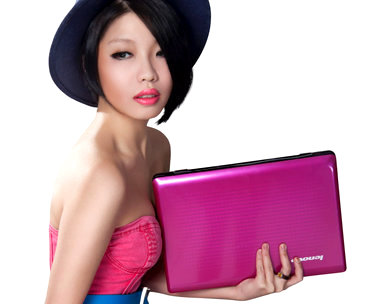 Lenovo is the world's top PC play.   Photo: yeskyLENOVO No.1 Global PC Play

Lenovo Group (HK: 992) ranked first in global PC sales during the third quarter, said technology consulting firm Gartner Research.

Lenovo also saw its sales in Mainland China drop significantly in the July-September period while the overall performance in the Asia-Pacific region also weakened.

Sales in the US, Europe and the Middle East recorded increases in the third quarter.

Lenovo's total third quarter sales edged up 2.8% to 14.15 million units.

This represents a global market share of 17.6%, 0.5 percentage point higher than HP, which ranked second.
---

Guoco Assigns 'Buy' Call on JU TENG

Guoco Capital has placed a "Buy" recommendation on Ju Teng International (HK: 3336), the world's top manufacturer of casings for notebook and mobile phones.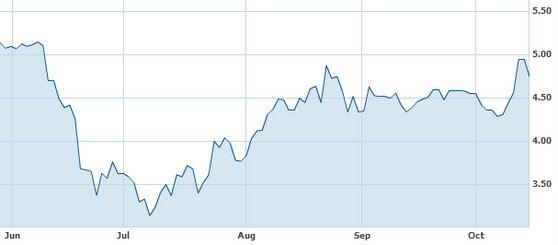 Ju Teng's recent Hong Kong share price performance.      Source: Yahoo Finance

The target price on Ju Teng is 5.48 hkd, with the consensus target price at 6.75 hkd representing a 2014 PE of 6.1x.

"Ju Teng's share price rose 8.5% last Friday with exceptional turnover, indicating a bullish trend ahead," Guoco said.

The research house has a cut loss at 4.39 hkd for Ju Teng.


---
PAX's 'Master' Plan

PAX Technology Ltd (HK: 327), a global leader in the provision of secure electronic payment solutions (EPS), successfully registered the D200 MPOS & D210 terminals as the mobile point of sale (MPOS) solution in the MasterCard MPOS Program.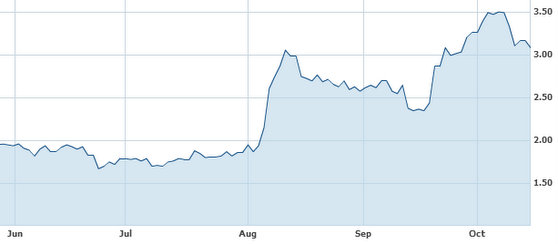 PAX Technology's recent Hong Kong share performance.     Source: Yahoo Finance

The achievement marks a major step forward for PAX Technology as MasterCard is one of the most recognizable names on the global credit card stage.

PAX's MPOS products come with all the latest international certifications including Contactless, PCI PTS 3.x, SRED and EMV levels 1 & 2.



MasterCard enjoys a global credit card presence. Image: MCPayment initiated by mobile applications on smart devices can be completed on the PAX MPOS devices via EMV smart card readers, magnetic stripes or inbuilt contactless systems, and multiple connectivity options include WiFi, Bluetooth and USB cable.

GPRS versions of the D200 & D210 have just been launched, meaning the devices can also act as standalone POS terminals with printer not required, and receipts sent via SMS or email.

PAX's MPOS terminals are MFi certified for use with Apple iPADs, iPhones and any Android smart device.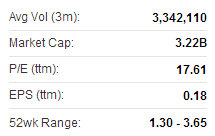 PAX recently 3.10 hkdMasterCard members can now confidently deploy the D200 and D210 under the MasterCard MPOS program, which identifies technologies suited to handle the growing global demand for mobile commerce technology and which have been recognized by MasterCard as appropriate for use in its global network.

PAX Technology Ltd is a global provider of electronic payment solutions offering world-class, cost effective and superior quality payment terminal solutions. Building on service excellence and a proven leadership position, PAX is ranked as one of the fastest growing payment solution providers with world-class manufacturing and R&D capabilities and a growing worldwide sales and channel partner network.
 
---

See also:

Tech Tracker: LENOVO, VST 'Buys'; COMTEC SOLAR A 'Hold'

JU TENG Boosts Bottom Line