Macquarie: Initiates TSUI WAH with 'Outperform'

Macquarie Securities said it has initiated coverage of Tsui Wah Holdings Ltd (HK: 1314) with an "Outperform" rating and target price of 4.9 hkd (recent share price hkd).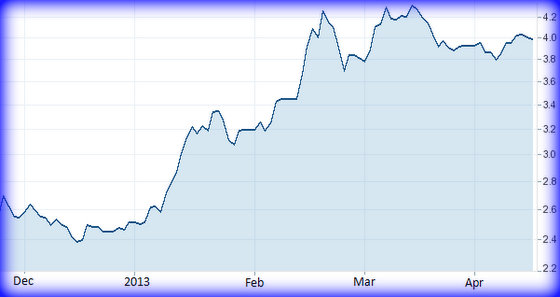 Tsui Wah's recent share performance. Source: Yahoo Finance

Macquarie's target price on the Hong Kong-based teashop style restaurant chain is based on a 2014 P/E of 30 times.

The research house said that strong earnings growth (estimated net-profit growth of 45%, 36% and 26% in fiscal 2013, 2014 and 2015 respectively) justifies a higher valuation multiple over peers delivering mid-teens growth at best.

Tsui Wah is now Macquarie's top pick in the Hong Kong/China restaurant sector.

Tsui Wah is a late entrant to China, with a store count of five as of January 2013.

Experience from other Hong Kong restaurant concepts like Xinwang and Charme suggests that store count of at least 20 in Shanghai is an achievable target, Macquarie said in its research report.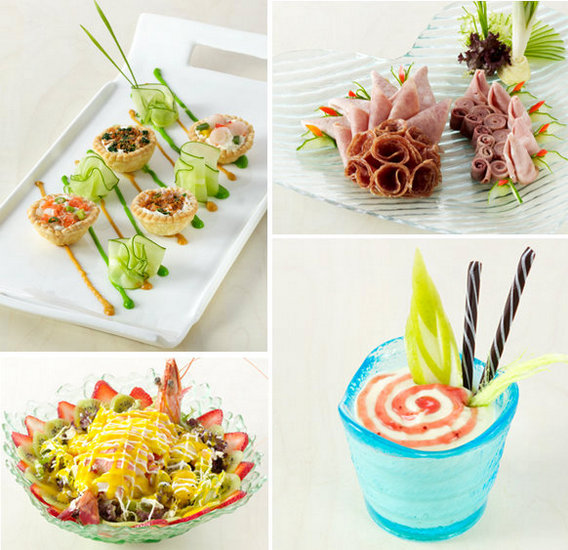 Tsui Wah puts presentation on a pedestal. Photos: Company

But Tsui Wah's growth potential is not fully appreciated by the market yet, as it is the first IPO of its kind (i.e. "teashop style" chain), the brokerage added.

"Tsui Wah as a mass premium product is set to benefit from the polarization trend in the advanced dining markets like Shanghai (consumers going for either low-end or premium)."

The brokerage projects the company's store count to grow to 26, and revenue contribution to increase from current 17% in the first half of 2013 to 41% by fiscal 2015.

In Hong Kong, Macquarie thinks that there are opportunities for Tsui Wah to expand into the prime residential areas (e.g. Eastern HK Island) and shopping areas (e.g. Yau Tsim Mong and Wanchai), and projects store count to increase to 30 by fiscal 2015.

Tsui Wah has the highest guest/seat/day ratio among its peers and Macquarie attributes this high efficiency to store format.

The brokerage expects Tsui Wah's return on equity (ex-cash) to remain stable at more than 50%.
---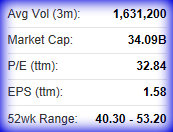 Guoco: TSINGTAO BREW Kept 'Buy'

Guoco Capital said it is maintaining its "Buy" recommendation on Tsingtao Brewery (HK: 168) with a 56.60 hkd target price (recent share price 51.45 hkd).

"Tsingtao's share price recently surpassed the critical resistance of 50 hkd and closed at a 52-week high, signaling bullish trend ahead," said Guoco.

Guoco's cut loss on the beer maker is set at 48.0 hkd and the consensus FY13 P/E ratio is 26.9 times.
---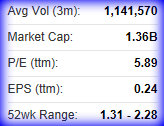 Evergreen recently 1.43 hkdEVERGREEN: Menswear Play Moving House

Evergreen International (HK: 238) said it has agreed to purchase offices on the 21st floor of the One Bravo Building is the South China city of Guangzhou for 87.5 million yuan, by way of pre-sale prior to the completion of the construction of the building.

The property has a total gross area of 2,136 square meters and is expected to be completed by August.

The property is designated for commercial use and will be used by the Group as its headquarters, design centre and showroom for its products.
---
Macquarie: CHOW SANG SANG a 'Top Pick'

Macquarie Research said Hong Kong's February retail sales value grew 22.7%, which is significantly higher than the consensus estimate of 15.7%.

The research house attributed the strong February sales to growth of Chinese tourists (+36% y-o-y for February) and it continues to like Hong Kong retail plays given the strong momentum.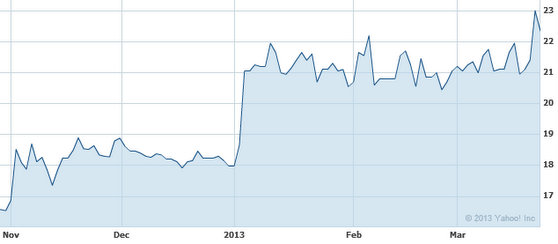 Chow Sang Sang recently 20.60 hkd. Source: Yahoo Finance

It is upgrading its call on jewelry retailer Chow Sang Sang (HK 116) to "Outperform" from "Neutral."

Chow Sang Sang is among Macquarie's "Top Picks" with a target price of 26 hkd (recent share price 20.60 hkd).

The research note added that the sector is likely to enter a cycle of low base of comparison, particularly entering May, and this should be favorable for jewelers to deliver stronger same store sales growth figures.

The research house lifted Chow Sang Sang's earnings for FY2013 by 8.8% and FY2014 by 16.8% to reflect a better margin outlook in 2013 and beyond noting that the discounting pressure seen over FY2012 from department stores has gradually eased.

Macquarie said it is increasingly positive on the luxury sector which is expected to deliver ASP hikes.
---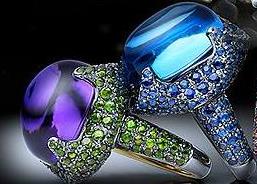 Photo: Chow Sang SangMerrill Lynch: CHOW SANG SANG Target Price Hiked

BofA Merrill Lynch said it has lifted its target price on Chow Sang Sang (HK: 116) to 24.5 hkd from 23.5, and maintained its "Buy" call.

"While gold still drove recent growth, the reduced promotions in department stores in China bode well for the recovery in jewelry margins in 2013," the research house added.


---

See also:

XTEP Top Net Asset Backing