•

AEM Holdings has just reached a settlement in a confidential arbitration heard in the US. AEM has agreed to pay US$20 million to Advantest, a Japanese
manufacturer of automatic test equipment for the semiconductor industry

.
•

First announced by AEM in Feb 2022, the arbitration saw Advantest asserting claims against Samer Kabbani, a former Advantest senior executive; Lattice Innovation, Inc., a company Kabbani founded and majority-owned while he was working for Advantest; and AEM, which subsequently purchased Lattice via AEM susbidiary Wavem US.
K

abbani is currently the President of AEM International (US) Ltd. and the Chief Technology Officer of AEM.

•

Chandran Nair, CEO of AEM

, said

on Friday (28 July), "We decided on the Settlement so that we can firmly clarify our competitive position in the market and put this matter behind us. It does not disrupt our operations, business strategy and our product offerings."



• Read Maybank KE's take on the settlement below. Interestingly, the analyst has sharply revised his target price

from $2.72 to $3.90

.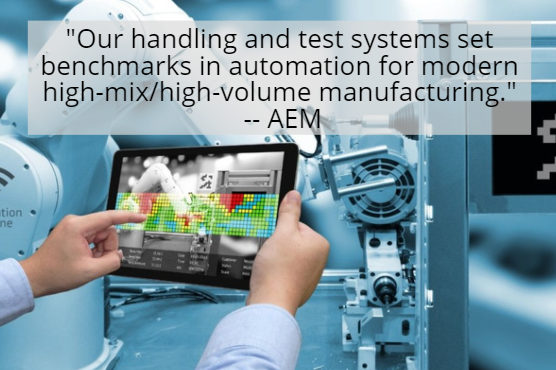 Excerpts from Maybank KE report
Analyst: Jarick Seet


Overhang cleared - Upgrade to HOLD
AEM

Share price:
$3.86

Target:
$3.90
AEM said it reached a settlement over a confidential arbitration with Advantest for USD20m.

This should be a positive for AEM as there will no longer be other payments relating to this matter in the future and this will enable AEM to operate and market its new generation of active thermos interposer without any hindrance.

We adjust our NPAT for FY23E down by 34.5% to factor in provision for the settlement.

But we increase our TP to SGD3.90 as we roll over our P/E to 12x 2024E and upgrade our call to a HOLD from a SELL as we think the market has already priced in a weak 2Q and FY23E and will now focus on prospects ahead.


Settlement to hit FY23 earnings
AEM said the USD20m settlement over a confidential arbitration with Advantest will be paid in 3Q23 (USD9m) and 3Q24 (USD11m) but should be recognised in the P&L as provisions in FY23E.

As a result, we decrease our FY23E earnings by 34.5% to factor in these potential provisions.

We believe that this settlement will further cement AEM's place as a leader in the active thermo interposer segment and that designs of new generation circuits etc will be all owned by AEM and won't have any contest by Advantest which will be positive for AEM's prospects.


2Q23E should be dismal and a weaker FY23E
We expect a dismal 2Q23E, with revenue of SGD160m and NPAT of SGD18m, reflecting a YoY decline of 57% due to weaker demand from its customers.

With the provision for the settlement, FY23E will also be much weaker with a 59% YoY drop in profit, in our view.


Awaiting more clarity for FY24E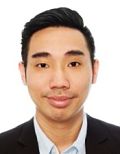 Jarick Seet, analystWhile we believe AEM's negatives have been fully priced in, we are still waiting for more clarity on 2024E orders and the strength of a potential rebound in the semi-con sector.

As a result, we upgrade AEM to a HOLD from SELL based on 12x FY24E P/E.


Full report here