Ignored stocks can spring to life when controlling shareholders decide, OK, if the stock market doesn't understand/appreciate us, let's privatise -- or a third party decides to make a move on the stock.

Something along those lines happened with Don Agro International.

Don Agro? Never heard of this stock? It's the only Russian agribusiness listed on the Singapore Exchange.

It has been listed for over 3 years but investors didn't really take to its business of farming of winter wheat, sunflower, and corn.

Its profitability was choppy, with gains " from change in fair value of biological assets" accounting for much of its bottomline.

This week, on Wednesday, the stock soared 74% in a single day following news of a potential sale of its agri assets.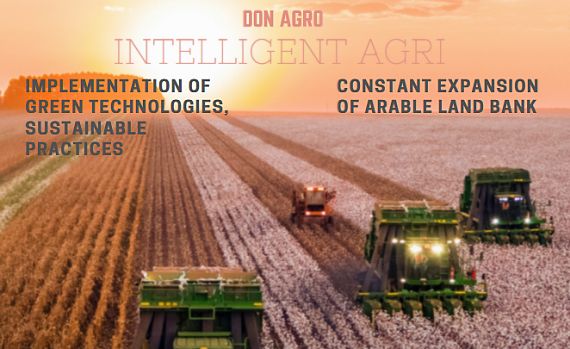 This is how the proposed deal will go:

• JSC Tetra is a wholly-owned subsidiary of Don Agro.



•

Tetra owns 99.99% of the shares of four companies (collectively, the "Target Group").



•

Tetra's shares in those four companies will be sold to LLC Volgo-Don Agroinvest, an entity belonging to the AGROINVEST Group, a well-known player in Russian agribusiness.
Upon completion of the proposed disposal, the remaining revenue generating business that Don Agro will continue to run will be that of flour milling.

Don Agro said it intends to "explore new suitable business opportunities in both the current and/or new industries."

As for the proceeds from the proposed disposal, Don Agro will "review and determine the best use, including but not limited to potential acquisitions and/or distributions back to shareholders."

The proceeds are huge versus the market capitalisation of Don Agro the day before it announced the deal. That's why the stock price jumped from 19 cents to 33 cents on Wednesday. (The stock market was closed for trading the next day due to a public holiday).

"The consideration for the Sales Shares is RR 6,200,000,000 (equivalent to S$113,003,969), to be satisfied fully in cash and in the form of a letter of credit," says Don Agro.

(Don Agro, at 19 cents a share, was worth only S$28.6 million in the stock market. Its IPO price in 2020 was 20 cents.)

On a pro forma basis, Don Agro's NTA will increase to S$150.45 million upon completion of the sale, or 100.12 Singapore cents per share.

See Don Agro's announcement here.