FOOD EMPIRE:

• Record FY22 net profit of US$60.1 million (+210.6%).
• 4Q22 momentum strong: Revenue grew 29% YoY, net profit surged 22.6% YoY.
• FY22 dividend SGD4.4cents a share (+100%).
| | | |
| --- | --- | --- |
| Broker | Target price | PE (target) |
| Maybank KE | $1.29 | 11 |
| UOB KH | $1.28 | 10.5 |


UOB KH analysts: John Cheong and Heidi Mo



• Double-digit growth in top-line and improved margins lift earnings. With the strong levels of demand sustained amid inflationary pressures and currency volatility from geopolitical uncertainties, our forecast incorporates a 32%/31% increase in 2023/24 revenue.


Bigger margin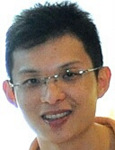 "Core net profit margin expanded a substantial 5.3ppt to 11.3% in 2022, indicating the group's successful cost-control measures and optimised operations."

-- John Cheong


Furthermore, management expects higher revenues from:
a) India with freight costs normalising, and
b) Vietnam, as the new capacity expansion of its non-dairy creamer facility is underway and expected to contribute in 4Q23.

EARNINGS REVISION/RISK
• We raise our 2023/24 core earnings estimates by 33%/41% to US$48m/US$52m, up from US$36m/US$33m, while adding 2025 estimates. These figures reflect the better-than-expected core earnings for 2022 and improving net margins.

VALUATION/RECOMMENDATION
• Maintain BUY with a 64% higher PE-based target price of S$1.28 (S$0.78 previously), as we raise our PE peg to 10.5x 2023F EPS, its long-term historical mean.

Previously, we valued FEH at 8.4x 2023F EPS, or 1SD below its long-term historical average. The raise in PE peg is to reflect the improved outlook given sustained strong consumer demand.

Full UOB report here.


Maybank KE analyst: Jarick Seet



Record year – more to come
We expect demand to remain strong in Russia and the CIS region and stronger growth from Vietnam as well as the expansion of its non-dairy creamer facility which is expected to begin commercial production by 4Q23.


Stronger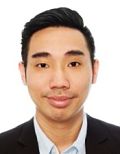 "We also expect the next two quarters to be much stronger YoY as the (Ukraine) conflict started midway during 1Q22."

-- Jarick Seet
In India, spray dry and new freeze dry coffee plants continue to operate at full capacity but should yield higher margins due to cost reductions on the back of freight cost normalisation.

We also expect the next two quarters to be much stronger YoY as the conflict started midway during 1Q22.

Dividends double + share buybacks to continue
Management rewarded shareholders with a SGD4.4 cent dividend, more than our initial FY22 forecast of SGD4 cents, partially boosted by the sale of its industrial property. We expect the dividend to at least maintain or grow as performance continues to improve.

FEH has also been undertaking share-buybacks in the open market and we expect that to continue as management concur that the company is deeply undervalued.

One of our conviction picks
FEH is currently trading at 6.9x core FY23E P/E, a steep discount versus both its private and listed valuations of global peers. As such, we think that it could be an attractive target for bigger competitors given its strong presence in Russia and Vietnam.

With a positive outlook and resilience despite the ongoing Russia-Ukraine conflict, we maintain BUY.

Full Maybank report here.