Don't miss the boat, again
Share price weakness is a buying opportunity
Yangzijiang Shipbuilding (YZJ)'s share price tumbled 12% to S$1.20 in first two trading days of the year on high average daily volume of 86m shares (vs 2-year average daily volume of 30m)
YANGZIJIANG

Share price:
$1.22

Target:
$1.70
We have little findings on possible company specific negative development following checks with management and market sources.

We believe 2H22 performance should be promising in view of the higher activity level and favourable forex & steel cost.

Operationally, vessel construction and delivery are on schedule. Margin improvement trend should sustain in 2023 with the delivery of higher margin orders secured since 2021.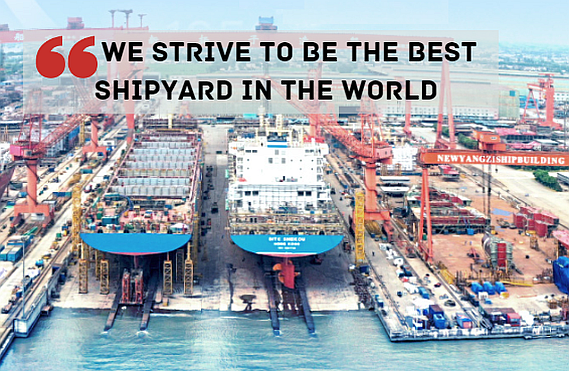 Common concerns raised by investors:
Rising steel cost and RMB appreciation? We observe a rise in steel cost by c.7% and RMB appreciation by c.2% in Dec in anticipation of China reopening. We are however not overly concerned as the increase in steel price was from a low base of <Rmb4000/t (40% decline from peak of Rmb6000/t in 2021) and expected to hover around Rmb4000-5000/t.


Yangzijiang closed 2022 with better-than-expected order wins of US$4.2bn (vs annual order replenishment rate of ~US$2.5-3.0bn) and milestone LNG carrier orders.
We believe consensus forecasts have factored in higher steel price of at least Rmb5000/t as well as lower forex of ~6.8 Rmb/USD, and thus, we do not expect these to pose earnings risks at this juncture.
Any production disruption or delivery delays? Yangzijiang has demonstrated an excellent track record since listing in 2007. During COVID lockdowns in 2020, they managed to catch up on work and deliver vessels mostly on time. Our channel checks also suggest that there was minimal production disruption in recent COVID waves in China.
Shipbuilding orders tapering off? Yangzijiang secured a historical high annual order wins of US$7.5bn in 2021, thanks to containership supercycle that was expected to slow down in 2022.

This was expected to be partially offset by a slower pace and magnitude of bulk carrier and tanker orders.

In fact, Yangzijiang closed 2022 with better-than-expected order wins of US$4.2bn (vs annual order replenishment rate of ~US$2.5-3.0bn) and milestone LNG carrier orders. The focus should now shift to translation of the >US$10bn order backlog into profitability, in our view.
Loss of Celsius LNG carrier orders to China Merchant? Danish shipowner Celsius Tankers has reportedly awarded China Merchant shipyard orders for four 180k cbm LNG carriers, with options for four more.

Yangzijiang was in the running for these orders but reportedly turned them away due to below-market pricing of ~US$235m for each vessel. On a positive note, this contract award illustrates the shipowner's willingness to "try out" newcomer yards in the LNG carrier space as a trade-off for earlier delivery. Yangzijiang continues to be in talks with other shipowners for potential LNG carrier orders. With its yard full through 2025, Yangzijiang can afford to cherry pick orders.


In the absence of material negative newsflow, profit-taking and portfolio rebalancing into re-opening plays seem to be the probable reasons for the drop in Yangzijiang's share price after a doubling of its share price in a year.

We continue to hold the view that Yangzijiang could re-rate further towards our target multiples of 1.7x FY23 PB and 11x FY23 PE as the group delivers strong earnings growth, makes headway into LNG carrier market, and advances in ESG improvement.

Source: DBS Research