With photo updates from cremation service below.


One of Singapore's best-known tech entrepreneur, Sim Wong Hoo, suddenly passed away yesterday (4 Jan) at age 67.

Chairman and Chief Executive Officer of Creative Technology, he wasn't known to have any prior illness, so his death came as a shock to investors.

"I was at the AGM in Oct recently. Sim Wong Hoo was looking slim and young for his age. Also shared some of his geopolitical views on US-China since he had plants in China," said a shareholder who attended the AGM in Oct 2022.

Newly-appointed interim CEO Song Siow Hui, in a company statement this morning, alluded to the suddeness of his passing: "Even on the night before, he had a long discussion with the Engineering team and was scheduled to meet with the Online Sales team the next day."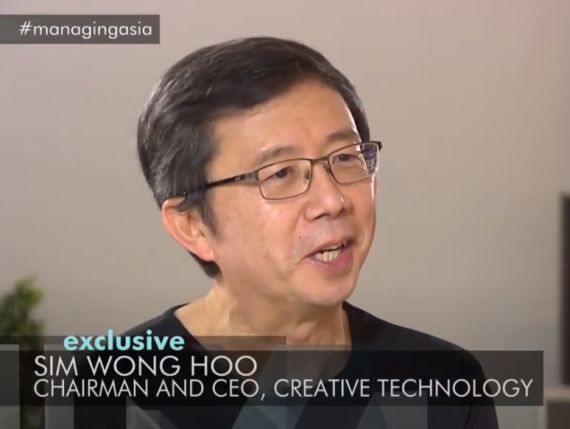 Sim Wong Hoo looking energetic and youthful at age 65 in an interview with Managing Asia in April 2020.
Mr Song added: "I have known and worked with Mr. Sim for over 30 years. This is a sad and sudden development and we feel a great loss especially since Mr. Sim and I recently had extensive discussions on the future direction of the Company. During those discussions, Mr. Sim was full of fresh vision. The best thing to do now is to ensure the continued smooth running of the Company, and also to execute and realise the vision and strategy that Mr. Sim had for the Company."

On social media, numerous posts have appeared, expressing respect for the man. On Reddit, "Soldierducky" said:


"
Wow genuinely saddened. If possible, go to the library and borrow his book: Chaotic Thoughts from the Old Miilenium.
This guy came from humble roots and had some crazy Willy wonka vibes. A genuine chaotic energy from him. An ngee ann Poly engineering student, did a ton of hustle and electrical engineering projects and grew from there. Loved a story that he decided to fly to Nepal on a whim. He went into the airport in business attire and suit case and bought tickets to fly there right then and there because he wanted to see Everest or sth."

Mr. Sim founded the Company in 1981 and has been the Chairman and Chief Executive Office since inception.

In a statement this morning, Creative said Mr. Sim played an instrumental role in developing the business and has provided the Company with strong leadership and vision. Under his guidance, the Company became famous for the Sound Blaster sound cards and is a worldwide leader in digital entertainment products. The Company also launched the multimedia revolution that drives digital entertainment with cutting-edge audio solutions which include premium wireless speakers, wireless headphones, powerful audiophile-grade amplifiers and digital audio converters, and next-generation home-theatre systems.


Excerpt from Managing Asia interview with Sim Wong Hoo (April 2020). YouTube link below.

Q: What are you doing to make sure that the lessons learned from the past don't happen again, and that you're not overtaken by rivals and then you can be truly successful this time?


A: I think if we fear too much of these things then we'll

be always

be watching our back and not looking to the future. The

key

thing

now is that, I told my guys, now we got something very

exciting

and we have really exposed it to the whole world, especially after winning so many awards and all

the

focus, all the eyeballs are on us and we expect people to try to copy us.

So

what do you do? We run like hell, so we should all run like

hell I told my guys
. T
hat's
why when
last year we got 15
awards,
I'm not happy with that. I said, let's push. OK, let's push the technology.



Update:
Scenes from the cremation service (9 Jan 2023)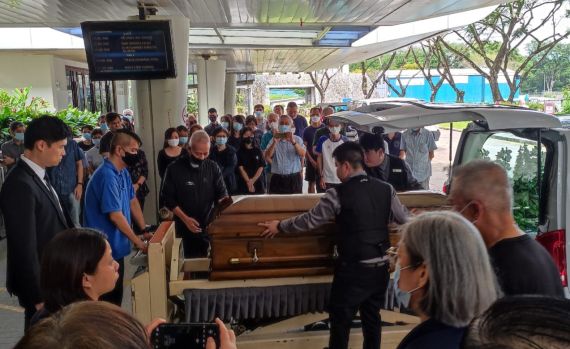 Casket arrives at Mandai Crematorium.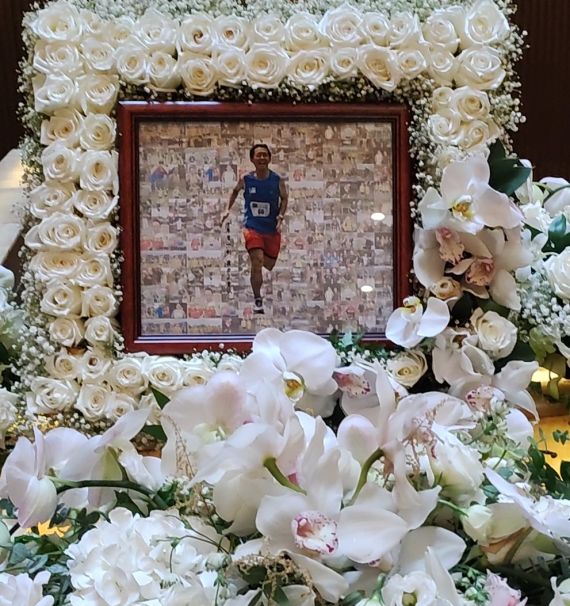 The choice of this photo for his last earthly "event" speaks volumes of the marathoner that he was, having picked up serious running in his 50s and then completed some 50 marathons and 20 ultramarathons.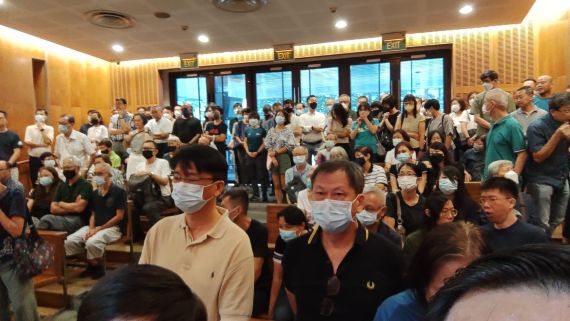 Family, friends, company employees, strangers -- they came to bid a final farewell.