Excerpts of Meta Health's responses to queries from the Securities Investors Association (Singapore) in respect of the company's 2021 annual report.


Q: From an engineering-based group, the Company has recently diversified into the healthcare sector, and re-branded to Meta Health. The new business, under Gainhealth, includes a network of licensed clinics-with-pharmacy, an online self-branded e-commerce portal, as well as product placements on regional e-commerce portals.

Can management give shareholders a holistic overview of the newly acquired business, Gainhealth, during the AGM? Please include details of the Group's business model, clinics, physicians, staff, digital healthcare assets/platforms and its value proposition. Please also post the presentation slides on SGXNet.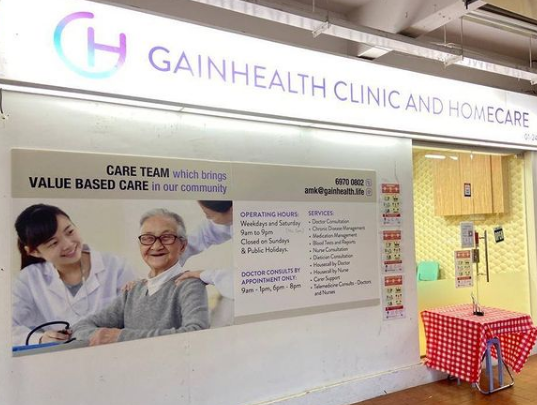 A: First healthcare asset we invested in and closed on 13 July 2021, was Gainhealth Pte Ltd. With this, we entered the primary care space with a clinic in Ang Mo Kio, and a business that was operating online with sales within multiple ecommerce channels, providing telemedicine services as well as prescription medication fulfilment for several doctors and groups providing telemedicine and homecare services.

Gainhealth went on to provide services for Ministry of Health during the Covid-19 spikes in Singapore, under the Home Recovery Program. We are now working on supporting nursing homes and homecare groups further with telemedicine and central pharmacy services.

With an aging population and the need for managing care online to offline better, Gainhealth will be a core part of the primary care landscape in Singapore going forward.

We then invested in MedTel Healthcare Private Limited ("MedTel"), an India based platform company with a strong physician lead team, who provided a means to onboard patients with simple whatsapp chatbots and provided medical device data gathering and analytics, which will allow us to personalise healthcare for chronic diseases.

With the investment, we obtained the ability to distribute exclusively the MedTel platform in several countries in South East Asia, Hong Kong and Australia.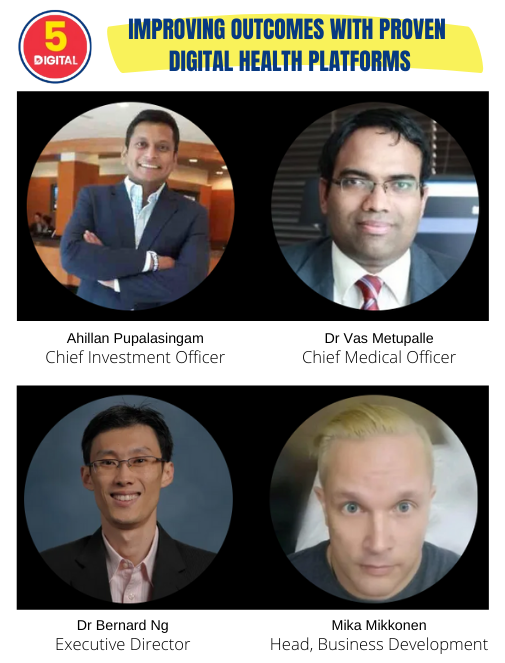 5Digital is the wholly-owned healthcare subsidiary of Meta Health.

Regionally, we have expanded Gainhealth into Malaysia with replication of Gainhealth's model to support telemedicine companies with central pharmacy and will distribute MedTel platform through pharmacies and clinic partners there.


Meta Health

3.9 c

52-week range

3 - 10.4 c

PE

2.2

Market cap

S$21 m

Shares outstanding

525 m

Dividend
yield

-

1-year return

14.7%

Source: Yahoo!
One of the strategic investments last year was also made into Indonesia, with PT Gaido Digital Medika. The partner was a travel company and with pandemic recovery in sight, we have started a medical services business with them on getting hospitals to transform digitally and provide better patient engagement programs for chronic diseases and further.

We also have participated with the Indonesia G20 efforts in Bali with an aim to help them with the efforts to turn Bali into a health and wellness destination.

Please refer to the presentation slides at the Company's extraordinary general meeting held on 17 January 2022, announced on SGXNet on 17 January 2022, for information on the Group's healthcare division.


Q: Can the Board help shareholders understand the strategic value of the engineering business as the Group diversifies to the healthcare sector?

A: The Group has been in the metal business for 34 years since its founding in 1987 and had established a strong customer base that included MNCs, EMSs and SMEs. The metal business is a sizeable business of S$41.7 million turnover for FY2021 and is generating positive cashflow to the Group.

The diversification to the healthcare sector is in line with the Group's intention to seek out and explore new business opportunities to improve shareholders' value, and to engage in investments to generate new revenue streams and operating cashflow for the Group.

Notwithstanding the ongoing diversification to healthcare segment, we will continue to place a high focus and emphasis on our existing metal business and keep our customers' interests as a priority.

For more Q&A, see the company's announcement on the SGX website.