Excerpts from UOBKH report

Analyst: Adrian Loh

Yangzijiang Shipbuilding – BUY

• Traditional year-end spike in end-consumer demand will continue to support container rates with US retailers' inventory-to-sales ratio at 30-year lows.


Yangzijiang

Share price:
$1.30

Target:
$2.00
As a result of this, the Far East-North America route, which has already seen rates increase 33% yoy, will remain robust in our view.

In the longer term, the 2024-25 period will witness the delivery of the majority of the current record global orderbook of 3.3m TEUs of containerships; however the shipping association BIMCO believes that higher long-term rates will ensure the profitability of these vessels.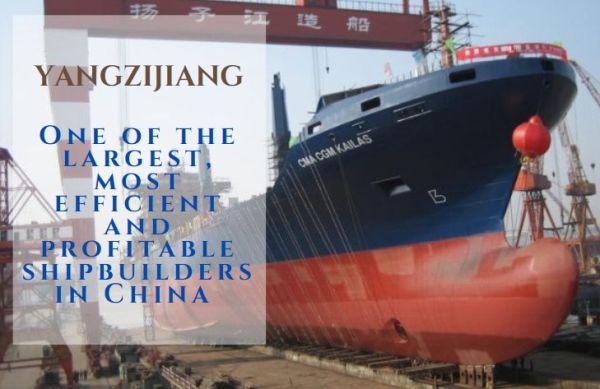 • 9M21 gross profit of Rmb2.6b made up c.60% of our full-year 2021 estimates.
However we remain sanguine given that:

a) the revived Chango yard will be nearly fully ramped up in 1Q22,

b) the acquisition of the remaining 20% of the Xinfu yard was
completed at end-3Q21 thus enabling full profit contribution in 4Q21 onwards, and

c) another 10-15 vessels were delivered in 4Q21.

While 3Q21 gross margins for shipbuilding were lower yoy, we highlight that 3Q20 margins were a high base given that YZJ had material deliveries of very large containerships.

Importantly, 3Q21 gross profit margins of 13.2% was in line with our estimates and management guidance.

• We believe that YZJ remains compelling as its valuations remain undemanding, with 2021 EV/EBITDA and P/B multiples of 5.5x and 0.7x respectively, a 2022 PEG ratio of 0.2 and net cash of S$0.47/share (or 33% of its current share price).

Maintain BUY. Target price: S$2.00.

Share Price Catalysts
• Events:

a) New order wins,
b) shipbuilding margin expansion from 4Q21 onwards,
c) clarity regarding the metrics on the divestment of its debt investments arm.
• Timeline: 2-4 months.

Full report here