Rising iron ore prices have greatly benefited Southern Alliance Mining, which operates the Chaah Mine in Johor.
For FY2021 (ended July 2021), the Catalist-listed company said:

• its revenue increased 52% yoy to RM387.4 million,


•

average realised selling price of iron ore concentrate was 76% higher at RM626.42 (about US$150) a tonne.


• n

et profit rose 139% y-o-y to RM148.1 million.
(For more, see press release here)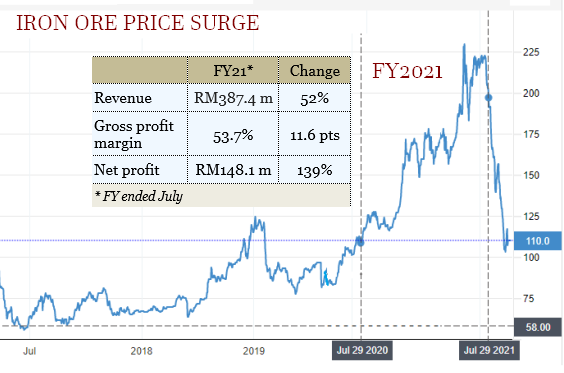 Iron ore price surged at the start of FY21 from around US$110 to US$200 by the end of Southern Alliance's FY21.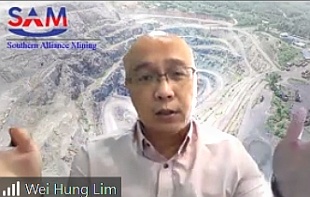 Below are edited excerpts from a Q&A session last week between CFO Lim Wei Hung and investors and analysts:

Q: Do you see the price of iron ore dropping to US$90 per tonne?

A: The price is volatile so we can't say that it won't drop to 90 but recently when the price touched 100, it immediately rebounded. In the past, in general, the market was pretty comfortable with the price moving from 100 to 120. We don't think a fall to 90 will happen in the foreseeable future -- ie, the next couple of months or even in a year's time -- because the market actually has been well supported above US$100.

Q: Will the all-in sustaining cost for your operations change for FY2022 compared to FY2021?

A: Our cost structure is much influenced by the waste (overburden) removed as well as the amount of ore extracted. They will not change much because we are expecting the extraction capacity to remain the same.


Q: Can you give us an idea about your break-even level?

A: It very depends on the stripping ratio (the amount of waste or overburden that must be removed to extract a given ore quantity). It can be as low as 20 over dollars to 23 over dollars to as high as 50 to 60.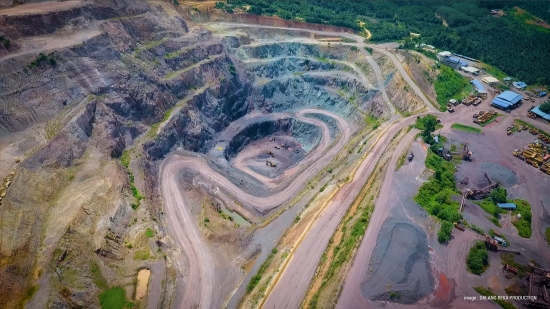 As at end-July 2021, the Chaah mine had 6.3 million tonnes of iron ore resources and 4.3 million tonnes of reserves at 50% Fe. The company will soon announce updated figures following an exploration drilling program at the mine. Photo: Company

Q: Is the remaining mine life of Chaah another six years based on the announced resources? How likely are you to find more resources through exploration and how much? (note: The company produced close to 1 million tonnes of iron ore in FY2021).


Stock price

80.5 c

52-week range

27.5 c–$1.57

PE (ttm)

8.2

Market cap

S$394 m

Shares outstanding

489 m

Dividend
yield (ttm)

0.7%

1-year return

177%

Source: Yahoo!
A: Based on our exploration activities, we have reported extensions to the existing ore, some massive hematite body has been discovered. It's a bit unfortunate because of certain restrictions due to the MCO (movement control order issued by the Malaysian government), there is a delay in the reporting of additional resources. We are processing the new information to incorporate into a new resource model which will give new resources and new reserves for FY 2022 onward.

(For details of drilling program results, see pages 32-34 of announcement results here)

Q: What stage are exploration works at the Mao'kil mine at? When are you expecting commercial production to commence?

A: Exploration is pretty much advanced, and we have announced some massive hematite body has been discovered. We also announced that we have started development work -- ie, prepare the infrastructure and prepare the mine for full-blown mining activities.

The FY2021 Powerpoint material is here.