Excerpts from CGS-CIMB report

Analyst: William Tng, CFA
CY22F semicon outlook still strong
■ Global semicon sales grew 29.0% yoy and 2.1% mom for Jul 2021.

■

World Semiconductor Trade Statistics (

WSTS) projects CY22F global semicon revenue growth of 25.1% and a still strong 10.1% for CY23F.

■ AEM (Add, TP S$4.78) and UMS (Add, TP S$1.97) are beneficiaries.


Global semicon sales continued to grow into Jul 2021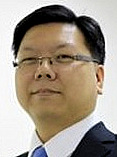 Analyst William Tng, CFA.● The Semiconductor Industry Association (SIA) announced that global semiconductor industry sales were US$45.4bn in Jul 2021 (Jul 2020: US$35.2bn), up 29.0% yoy. ● Quarter-on-quarter, global semiconductor sales rose 2.1% (Jun 2021: US$44.5bn).

● According to SIA, global semiconductor sales strength in July was driven by robust demand across all major regional markets and semiconductor product categories with chip production and shipments reaching all-time highs in recent months as the industry worked to address sustained high demand. WSTS lifts its projections

● The World Semiconductor Trade Statistics (WSTS) updated its global semiconductor sales forecast on 16 Aug 2021. ● CY22F sales are expected to grow 25.1% yoy (previously 19.7%) to US$550.9bn (previously US$527.2bn).

● Although growth will slow from the high base of CY22F, CY23F sales is still expected to climb 10.1% yoy to US$606.5bn (previous expectation was 8.8% growth to US$573.4bn).



● AEM has completed its new share placement to a unit of Temasek Holdings, which is now the largest shareholder with an 8.68% stake. AEM has also recently announced a new undisclosed memory customer.

● We see earnings upside risks to our FY22F forecasts from possible accretive acquisitions and further new customer wins.

● Potential re-rating catalysts are upward revisions to revenue guidance in the coming months and further new customer wins.

● Downside risks are delivery delays due to lockdowns/movement restriction extensions and aggressive competitive responses from its competitors.



● In its recent 2Q21 results announcement, UMS rewarded shareholders with an unchanged DPS of 1.0 Scts and a special 1-for-4 bonus issue, its third bonus issue since Jun 2014.

● With the stronger earnings outlook over FY21F-23F, we see UMS reverting to its historical 6 Scts DPS, leading to projected 3.53% dividend yields over FY21F-23F.

● Potential re-rating catalysts include stronger-than-expected orders for its semiconductor business, new customer wins and faster-than-expected earnings recovery for JEP Holdings Ltd (JEP SP, NR).

● A key risk is operational disruptions arising from potential Covid-19 cases at its Malaysian factory.

Full report here.