Excerpts from KGI report

Analyst: Joel Ng
 Don Agro International is one of the largest agricultural companies in Russia's Rostov region. It has a stable track record of profitability over the last five years, with net income reaching a record in 2020.


Don Agro

Share price:
39 c

Target:
64 c
 We expect Don Agro to outperform again this year on the back of strong commodity prices for wheat and corn that are at their highest since 2014.

 We initiate with an Outperform recommendation and a DCF-backed target price of S$0.64.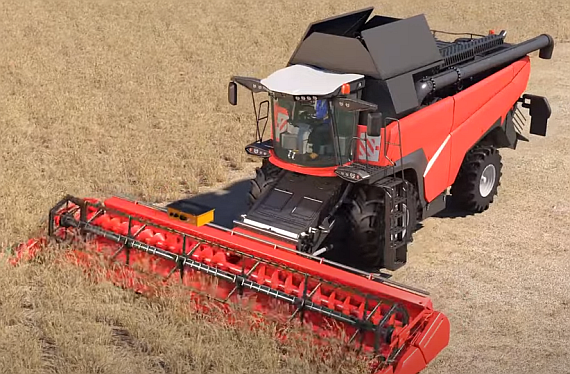 A Valentine's Day to remember. Listed on the Catalist board of SGX on 14 February 2020, Don Agro is one of the largest agricultural groups based in the Rostov Region of Russia. The group had its beginnings in 2009 when it was incorporated as a result of a reorganisation by merger of five agricultural companies, which were privatised collective farms.

It initially owned approximately 3,500 hectares of land. Executive Chairman and major shareholder Evgeny Tugolukov invested into Don Agro in 2012.

Over the last ten years, the group has expanded through acquisitions of companies and land, and now has a total controlled land bank of 63,240 hectares, of which 51,200 hectares are arable land.

The group produced a total of 87,852 tonnes of wheat, corn and sunflower, and 16,015 tonnes of raw milk in 2020. The breakdown between its different crops is shown in the table below.


Production capacity summary

Crop/Livestock

Production in 2020 (tonnes)

Comments

Wheat

64,923

51,200 ha of arable land. 103,000 tonnes of grain storage capacity

Corn

5,291

Sunflower

17,638

Raw milk

16,015

2,188 milking cows

Source: Company, KGI Research


Where in the world…Don Agro operates within two main regions in Russia, both of which are among the most fertile regions in the country.

The main operating division (53,240 hectares) is in the Millerovo District, Rostov Region, located close to terminals operated by international traders such as Cargill, Bunge and Glencore. The acquisition of Volgo-Agro LLC in 4Q2020 helped the group expand another 10,040 hectares into the Volgograd Region, located to the north of the Rostov Region. This new location would enable the group to reach new markets and customers.

Profitable farmer and a new milestone. Don Agro reported a record net profit of S$8.7mn in 2020, representing a 66% YoY increase and more than double its 2016-2017 net profit.

A bowl full of opportunities. Favourably located and well-managed, Don Agro is in a sweet spot.

Wheat demand, which is the key driver of the group, is forecasted to grow by almost 18% from 2019 to 2029, according to estimates by the US Department of Agriculture's Foreign Agricultural Service (USDA FAS).

Furthermore, wheat, as a staple food source, provides a resilient revenue stream for the group despite changing economic trends.


Valuation & Action: We initiate with Outperform and a TP of S$0.64 based on discounted cash flow, taking into account a WACC of 11.0% and terminal growth rate of 3.0%.

Don Agro's current valuations are attractive as it only trades at 6.0x FY2021F EPS.

With a good track record and healthy outlook, Don Agro is well-positioned to ride on long-term global trends.

Risks: Bad weather is the key short-term risk that will impact production volumes. Rising costs may impact profit margins if they rise faster than the group's selling price.

Full report here.