Excerpts from DBS report

Analysts: Woon Bing Yong & Lee Keng LING

What's New


• Divesting M&S business for RMB2.3bn, a fair valuation of 7.5x – 9.2x FY20F PE


Sunpower

Share price:
85.5 c

Target:
$0.94
• c.RMB700m gain to be booked post-sale of M&S segment

• Special dividend of S$0.2359 per share post-sale offers yield of c.29%

• Maintain BUY with higher TP of S$0.94

A bittersweet goodbye
Investment Thesis: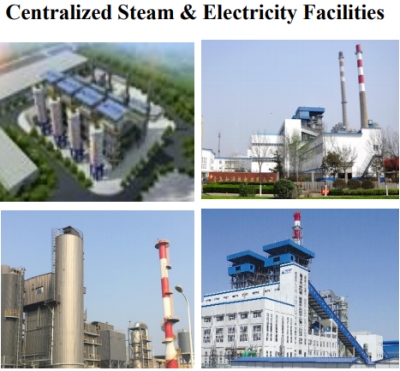 Sunpower's GI business supplies steam to industrial parks.Low valuation a chance to accumulate. FY21F adjusted PE of 6.7x remains below the stock's 5-year forward PE mean of 9.1x despite resumption of normal business operations.

Recovery in textiles sector in motion. China's November 2020 retail sales of clothing items grew at a healthy 4.6% y-o-y.

This underlines strong demand for textiles, which we estimate to indirectly contribute 40-50% of Green Investments (GI) revenue.

GI expansion in sight. China's green push could accelerate movement into industrial parks which GI plants serve.

The segment's convertible bond profit targets also serve as an incentive to clinch new plant projects or embark on M&A.


Valuation:


Maintain BUY with a higher DCF-based TP of S$0.94 (ex special dividend TP of S$0.70).

We have adjusted our TP to reflect one-off gain from the sale of M&S in FY21F, while WACC was slightly lowered to reflect the less volatile environment.


Where we differ:
We are more conservative on the stock given the Group's high debt levels.

That said, we do not foresee any immediate liquidity issues as Sunpower still has committed facilities to draw down.

Key Risks to Our View:
Unfavourable changes in the regulatory environment; steep rise in coal prices above price caps; resurgence of COVID-19; soft Chinese economy.


Longer term prospects – towards a REIT-like model
• We opine that Sunpower's business model could be similar to a REIT post-M&S sale with some differences.

• Sunpower's performance would be based on steam capacity utilisation at its plants (akin to occupancy in a REIT) with expansion dependent on significant investments in plants (alike an acquisition of an investment property in a REIT).

• One difference however is that steam capacity can be expanded at existing plants with incremental capex which suggests a larger ability for Sunpower to grow if demand for steam exists.