Excerpts from UOB KH report

Analyst: John Cheong
3Q20: Strong Results; Expect A Strong Finish As China's Economy Recovers
Sunpower posted strong results for 3Q20 on China's economic reopening and recovery.


Sunpower

Share price:
63 c

Target:
91 c
3Q20 net profit was Rmb105.2m while 9M20 net profit formed 74.9% of our full-year forecast.

The strong performance was largely driven by the full work resumption of GI plants.

Looking forward, the resumption of full GI production and further ramp-up of existing GI projects will continue to drive earnings growth for the rest of 2020 and beyond.

Maintain BUY and target price of S$0.92.
RESULTS
• 3Q20 results in line with our expectations, driven by China's recovery. Sunpower Group (Sunpower) posted robust results as 3Q20 revenue and net profit grew to Rmb901.1m (+15.9% yoy) and Rmb105.2m (+33.4% yoy) respectively.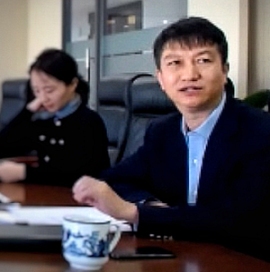 Executive director Frank Ma at a virtual 3Q20 results briefing last week.9M20 revenue and net profit came in at Rmb2,658m (+18.2% yoy) and Rmb278.7m (+46.8% yoy) respectively, forming 66.3% and 74.9% of our full-year forecasts.

The outperformance is largely attributed to the recovery in China's economy as well as the full work resumption of Sunpower's plants with utilisation rates above pre-COVID-19 levels.

We expect Sunpower to end 2020 with a bang as 4Q has historically been Sunpower's seasonally strongest quarter.

• GI segment's performance remains resilient. The green investments (GI) segment recovered as all GI plants have resumed normal operations in 2Q20, backed by the strong recovery of China's economy.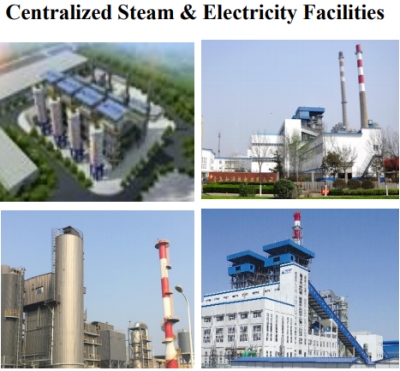 Sunpower's Green Investment business supplies industrial steam and electricity to a wide range of industries.GI segmental revenue and net profit is on track to post double-digit yoy growth for 2020.

Looking forward, Sunpower is on target to record equity investments of ~ Rmb2.5b in GI assets by end-21.

• Record-high M&S orderbook maintained. The manufacturing and services (M&S) segment maintained its record-high orderbook at Rmb2.8b as of end-3Q20.

This was largely due to Sunpower's highly diversified base of high-end customers across the globe, of which 70% are repeat customers, as well as its strong market leadership and reputation.

STOCK IMPACT
• China's economic recovery has provided favourable tailwinds. According to the National Bureau of Statistics, China's 3Q20 GDP grew by 4.9% yoy as its economy is on track for a full recovery.

Furthermore, the International Monetary Fund and Oxford Economics have increased their GDP growth forecasts for China to 1.9-2% yoy (1-2% yoy previously), with China being one of the few countries to be given a positive forecast.

With the COVID-19 pandemic relatively under control in China, we believe that Sunpower is in a favourable position to benefit from the full resumption of economic activity in China and will post strong results for 4Q20 and beyond.


• Expect a strong finish to 2020, due to strong contributions from GI plants and the continued ramp-up of existing projects. Management has earmarked the GI segment as the key driver for the group.

We expect:

a) full-year contributions from newly-acquired GI plants;

b) anticipated additional contributions from Phase 2 of the Shantou Project and the new Xintai Zhengda plant;

c) continuous acquisition of new customers following mandatory closures of "small dirty boilers" and/or mandatory relocations into industrial parks;

d) organic growth from existing customers and industrial parks served by the group's GI plants; and

e) record-high M&S orderbook of Rmb2.8b to help drive earnings for the rest of 2020 and beyond.

EARNINGS REVISION/RISK
• We maintain our revenue and EPS forecasts.

VALUATION/RECOMMENDATION
• Maintain BUY and SOTP-based target price of S$0.92.

SHARE PRICE CATALYST
• Faster-than-expected ramp-up of GI projects.
• Higher-than-expected project wins for M&S segment.
• More EPS-accretive acquisitions.

Full report here.