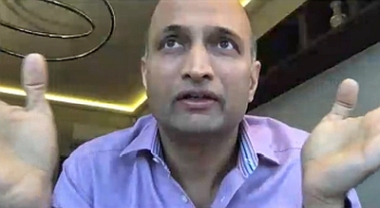 Moscow-based CEO Sudeep Nair on a 3Q earnings call:
• On surprising ruble decline: "In the third quarter we got affected mostly towards the end of September. July and August were quite good, quite normal. Sales-wise, volume-wise, generally we were on track. Except the ruble currency fell towards end of September (from 75 rubles per US$ to 80 rubles), and we report our performance in US$."

• On consumer demand during Covid period: "Consumer demand-wise I can tell you we have not seen, and we don't see, any concerns even moving forward....But as for new product lines, that is taking more time for us to launch."

• On Food Empire's second coffee plant in India: "Business travel is opening up which allows us to fly in an engineering team from Europe to commission the plant. So we could see the plant starting production from the first quarter of 2021."

Excerpts from RHB report

Analyst: Juliana Cai
 Maintain BUY with higher TP of SGD0.80 from SGD0.72, 38% upside and 3.4% yield. Despite the resurgence of COVID-19 in Food Empire's core markets, the group recorded a decent 3Q20 net profit of USD6.3m, (-20% YoY).


Food Empire

Share price:
58.5 c

Target:
80 c
The decline was largely due to FX as RUB and its related CIS currencies depreciated sharply towards the end of September.

Excluding FX, 3Q recurring net profit of USD9.0m (+2% YoY) was above our expectation.

9M20 net profit of USD19.5m and recurring net profit of USD23.3m met 100% and 99% of our previous full-year forecasts.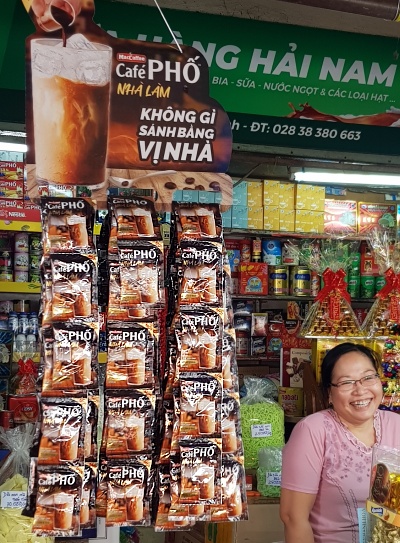 Though 2Q saw business disruption from a brief resurgence of Covid cases in Vietnam, sales of Food Empire products in the country remain strong, said CEO Sudeep Nair. NextInsight file photo. The worst is over. While revenues were down YoY across all the markets, it has shown strong sequential improvement from 2Q20.

Management highlighted that demand for their instant coffee products has been stable.

Barring strict national lockdowns that might result in operational and logistical issues, sales volume should remain fairly resilient despite the pandemic.

3Q earnings declined 6% QoQ due to FX impact. Excluding FX, 3Q earnings amount was 87% higher than in 2Q.

 Change in forecast and TP. We expect the full-year to end strongly and raised our FY20-22F recurring PATMI by 14%, 4% and 1%.

We also raise our TP to SGD0.80 pegged to 11x FY21F P/E as we roll over our valuation base year to FY21F.

We have however lowered our target P/E from 12x to 11x due to volatility surrounding RUB and the related currencies of the Commonwealth of Independent States (CIS).

Given that the group is able to generate a fairly resilient set of earnings amidst the challenges posed by the pandemic, we expect it to maintain last year's final and special dividends totalling 2 cents (Singapore), per share. This raises our expected dividend yield to 3.4%.
Moving into 2021, management continues to take a cautious stance on operations. In view of the challenging environment, we believe the group would be focusing on maintaining decent earnings in FY21F.

As a result, we expect the advertising & promotion (A&P) expenses to be kept low, while keeping revenue and market share stable.

On the positive side, its second India plant should commence production next year as the country lift its restriction for business travels to facilitate the commissioning of the plant.

 Key risks: Strict nationwide lockdowns that result in operational disruptions and a sharp depreciation in RUB and related CIS currencies.

Full report here