Lim & Tan Research published the following today.
Overseas Education Limited (S$0.32, down 1 cent) released more
information on its AGM on 12th June with questions and answers from
both shareholders and Securities Investors (Association) Singapore.

In the chairman's message, it was disclosed that the student
enrolment for the semester up to June 2020 has "remained relatively
unscathed" despite the COVID-19 outbreak.

Management also added
that student enrolment for the next new school year, starting August
2020, may be impacted by the lingering economic uncertainty, especially
if the COVID-19 outbreak persists longer.


The first question relates to the readiness of the school's adaptation to home-based learning and whether there was additional CapEx involved.

OEL answered that it trialled home-based learning from 26 March 2020, and its students and teaching faculty were adept at home-based learning when the circuit breaker measures for schools commenced from 8 April 2020.

OEL has had to commit to more resources (both hardware and software) as needed and teachers also have had to adjust learning instructions along the way to cater to the varying needs, requirements and expectations of students and parents, and to achieve the required learning outcomes and progression.

When asked if management had an update on new enrollment numbers for the new school year, OEL replied that the average student enrolment for school year 2019-2020 which just ended on 5 June 2020 was 2,500 students.

They were not able to comment on the student enrolment for the new school year 2020- 2021 starting on 11 August 2020, as they are still reviewing and compiling notices of withdrawals as well as enquiries and new applications.

When asked on the group's declining financial performance and how management is attempting to increase revenue, OEL replied that the decline in student enrolment in junior schools was in part due to the move to the new Pasir Ris campus in June 2015.

Student enrolment continued to be impacted from 2016 to 2019 by the global economic slow-down, and increase in school places by new foreign system schools.

Now with COVID-19 and border restrictions still in place, OEL foresees student enrolment for the next school year starting August 2020 may also be "negatively impacted".


8.6% dividend yield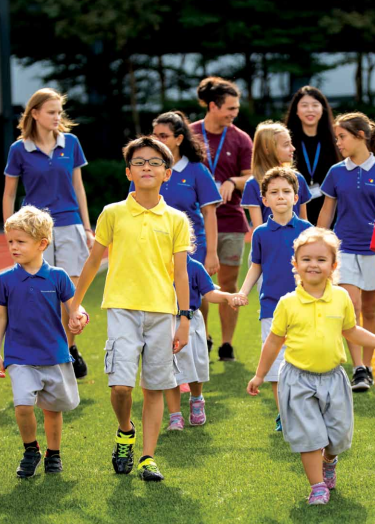 "Capitalized at S$133 mln, OEL trades at 15x 2020 PE (flat earnings of $8mln) and 0.95x P/B.

"Dividend yield stands at 8.6% (2.75 cents annual dividends) and with consensus target price at S$0.455, it suggests a potential upside of 42%.

"OEL goes ex-div on 22 June'20 and we would "accumulate on weakness" after it goes ex-dividend."
-- Lim & Tan Research
When asked about the levers available to improve financial performance, OEL stated that its top priority is to increase student enrolment which translates to revenue; and in the same breath, it needs to maintain a conservative stance on expenditure.

Personnel expenses and finance costs are the two larger expenditure management pays close attention to. Further down the document, OEL confirmed that the bank loan was on a floating rate and priced at SOR plus a fixed margin.

The budgeted capital expenditure for FY2020 is in the range of $1.5 million - $2 million, and may need to be adjusted to factor in improvements to better provide education to the student body that is effective and compelling in the new normal.

The cash and cash equivalents at 31 December 2019 of $45 million comprised monies from fees received in advance of $31.2 million for the semester starting in January 2020, monies and revenue that have not been earned yet at 31 December 2019.

Despite the challenging outlook, we note that OEL has

(i) always
maintained profitability and positive free cash flow,

(ii) maintained its
dividends of 2.75 cents since its listing in Feb'2013, thus making it an attractive dividend yield play at 8.3%,

(iii) removed previous threat of
bankruptcy with the replacement of its 5.2% bonds with a collateral free floating rate loan at less than 4% which will help save costs.

This is
further boosted by recent lower interest rate which is expected to persist
to 2022.

While the ongoing macro-economic disruptions and potential second wave of Covid-19 infections will make prospects challenging, we view that Singapore remains a top-choice for a top-class education system that will continue to draw students when travel measures are lifted.