Excerpts from CGS-CIMB report

Analysts: Ngoh Yi Sin & Caleb Pang Huan Zhong


Investing in education with c.9% yield


■ OEL offers rare exposure to Singapore international education and attractive 8.7% div. yield, with over S$20m free cash flow (FCF) from FY17-21F.


Overseas Education

Share price:
32 c

Target:
42 c
■ Steady net profit growth of c.10% in the next two years with the shift towards higher-fee students mix (senior school) and stringent cost control.

■ OEL trades at -1 s.d. below 4-year mean P/E of 22.5x.

Catalysts: M&As and expat growth into Singapore. Initiate coverage with Add and S$0.42 TP.

Dust has settled; expect revenue and enrolment to stabilise
Established since 1991 and listed in 2013, Overseas Education Ltd (OEL) operates the Overseas Family School (OFS) — a single-campus, private foreign system school (FSS) in Singapore, which adopts an open entry, all-year-round admission policy and offers K-12 education to diverse nationalities.

We think the dust has finally settled for OEL, post its 2015 relocation from a prime city-centre location to a new, bigger campus in the east, as its revenue and student enrolment numbers (c.2,500 as at Aug 2019) stabilise.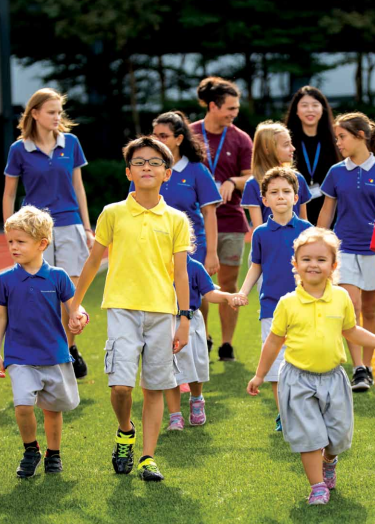 Higher number of foreign students relocating to Singapore could cause Overseas Education stock to be re-rated. Photo: AR 2018Stronger recruitment, faster debt repayment lead to higher growth
Despite consecutive years of declining revenue due to steep student withdrawals since FY14, OEL saw its net profit recover from S$5.3m in FY16 to S$6.9m in FY18, thanks to cost-management initiatives to streamline its workforce (by c.20%) and pare down its debt.

We expect the more stable student enrolment growth and cheaper debt refinancing in FY19F (reduced by 170 basis points) to underpin our FY19-21F net profit CAGR of 8.9%.

Further upside to our FY19-21F EPS forecasts could come from faster loan repayments and higher student enrolment, in our view.


Top 10 non-REIT dividend-paying stocks in Singapore at 8.7% yield
OEL has an established track record of paying 2.75Scts dividend per share (DPS) since its listing in 2013, implying a c.9% yield and a payout ratio of more than 100% (exceeding its dividend policy of paying out at least 50% of net profit).

With c.S$70m in revenue reserves (as of end-FY18), minimal capex needs, and our projected FCF of c.S$25m p.a., we believe OEL can maintain its S$11.4m dividend payouts for FY19-21F.

We also forecast OEL's net gearing position to improve from 53.2% in FY18 to 37.7% in FY21F.


Initiate with Add rating and S$0.42 TP (42% total return potential)
We like OEL for its prudent management, attractive dividend yield and steady earnings growth.

Our Add rating and TP is based on 19.5x FY21F P/E, which is at -0.5 s.d. of its 4- year mean.

Trading at 0.9x FY19F P/BV and 14.7x FY21F P/E (more than 1 s.d. below 4- year mean of 22.5x), we think OEL offers a rare exposure to education targeted at expat families relocating to Singapore.

Apart from historical low valuation, OEL is 65% controlled by two significant shareholders. Higher number of foreign students relocating to Singapore could also re-rate the stock.

Risks are unfavourable policy changes, rising competition and unexpected dividend cuts.

Full report here.