Excerpts from DBS report

Analyst: Pei Hwa HO
New orders in sight despite COVID-19
• Reportedly bagged orders worth US$353m

Yangzijiang

Share price:
98 c

Target:
$1.40
• Korean yards' massive LNG orders from Qatar is positive for shipbuilding industry

• Decent dividend yield of 4%

• Reiterate BUY; TP S$1.40 offers 43% upside potential

What's New
New orders worth US$353m in the bag? TradeWinds reported last week that Yangzijiang has secured up to 12 newbuilding orders to construct bulkers and multipurpose vessels worth approx. US$353m, from Shanghai Ganlu and Tiger Group.
While these contracts are likely pending final negotiations or downpayment and materialise in batches, it is certainly remarkable amid the market slowdown due to the COVID19 pandemic, demonstrating Yangzijiang's industry leadership and competitive edge.

If concluded, these contracts will lift YTD wins to ~US$770m, forming 38-51% of Yangzijiang's annual new orders target of US$1.5-2.0bn.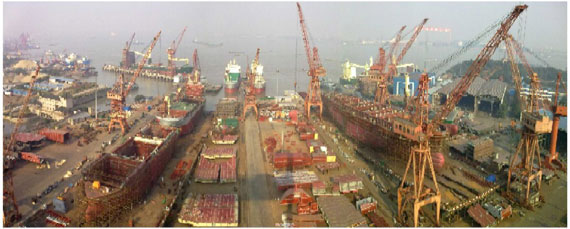 As a recap, Tiger is founded by former CEO of Seaspan, which is also a long-standing customer of Yangzijiang. It placed orders for two 14k TEU containerships with Yangzijiang in mid-Mar with options to build eight similar units worth up to US$920m to be exercised in 2020.

Korean yards' mega LNG carrier orders from Qatar is positive for shipbuilding industry.
Early this month, Qatar Petroluem awarded US$19bn mega LNG carrier orders to the Korean Trio.

Over 100 units of LNG carriers are expected to be delivered through to 2027.

This is expected to fill up on average 20-30% of Korean yards capacity over the next 7-8 years, which would ease some pressure to fill yard capacity and thus reduce overall industry competition for new orders.

Still a bargain at 10% discount to its net cash of ~S$1.09 per share.
Stock is attractive at 0.6x P/BV and 7x FY20F PE despite offering 8-9% ROE and 4% dividend yield.

Yangzijiang has demonstrated its resilience during industry downturns with decent profits and dividends, supported by a strong balance sheet.

Full report here.