Shareholders and the Securities Investors Association of Singapore (SIAS) submitted questions in advance of the AGM, and the answers were provided by CSE on the SGX website today. Here's a selection: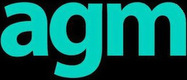 Date: 27 May 2020
Via webcast


Impact of Low Oil and Gas prices and COVID-19
Q. In view of the large cut of capital expenditures of oil companies due to lower oil prices, to what extent this would impact in terms of cancellation/deferral of the existing contracts and potential projects on CSE Global's revenue?

• Currently, we do not face any major delays or order cancellations for orders secured in our order book. The Group anticipates that capital expenditure and operating expenditure by its customers will be constrained in the coming months and hence future fewer new orders.
Q. To what extent has CSE Global's operations and staff been affected by COVID-19? What and how CSE Global has been able to mitigate and safeguard employees and continue business operations?

• Most of our business operations in Singapore and globally have been classified as a provider of essential services, and will continue to be able to operate from our premises during this time.

Our US and Australia operations continue to operate as essential businesses with the necessary safeguards including safe-distancing measures and telecommuting arrangements.

In Singapore, CSE's workforce comprises of mostly local employees and it does not have much impact from the workforce disruption due to the lockdown of migrant workers' dormitories.

Employees based in Singapore who are deskbound are working from home, with a portion of them supporting operational activities at our office premises.


Not significant
"Currently, the impact of the pandemic has not significantly affected our business operations. Despite this, this new mode of working from home and the safe distancing measures put in place for our business operations will have some impact on the Group's productivity as our worksites cannot operate at their optimal capacity."
• Domestic travel restrictions in countries where we operate has hampered our sales efforts due to the lack of physical meetings with customers.

Despite these travel restrictions, project execution are not materially affected at this point of time as we do not have much cross border projects that need to be serviced/implemented where we do not have a physical presence.

• The COVID-19 pandemic has also impacted the supply chain of good and services. Thankfully, the Group managed to pre-empt the supply chain disruptions by procuring the hardware and equipment necessary for the execution of our projects and solutions early.

The Group continues to work on its supply chains to minimise potential future disruption.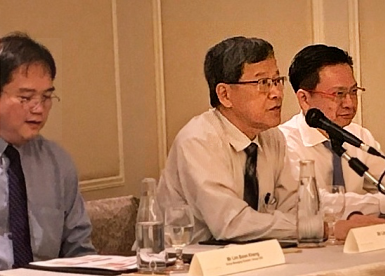 L-R: MD Lim Boon Kheng | CFO Eddie Foo | Non-executive Chairman Lim Ming Seong. File photoQ. What is the impact of COVID-19 and low oil prices on the Group? What is the impact on revenue, profitability and cashflow over the next 12 months?

• The impact of COVID-19 and low oil prices has dampened the global economic outlook. Though there is no significant disruption or impact to existing business and operations, the Group expects to have some negative impact but we are unable to determine the magnitude of this impact accurately at this junction.

While we are not immune to the pandemic, this impact can be mitigated somewhat by the stable non-oil-and-gas business, various cost optimization initiatives that will be implemented, and the robust order book we have on hand.

In May 2020, we disclosed that we have received S$127.2 million of new orders in 1Q2020, with the first quarter of 2020 ending with a S$302.7 million order book. The order book will be progressively executed and recognized over the rest of the year. So far, existing projects are ongoing.

• Like most global companies, we take the view that no one company can forecast or quantify with reasonable accuracy the financial magnitude of COVID-19 impact. We continue to monitor the rapidly evolving COVID-19 situation, and will adjust our measures and approaches accordingly.

Q. What are the company's plans going forward taking into account the large scale closure of oil operations in the US?

• We remain committed to maintain a strong presence in the USA and will continue to work with and support our customers in the oil & gas industry.

With our strong financial position, we aim to expand and enhance our solutions and services and increase our share of the business with our existing customers. We will continue to monitor the evolving COVID-19 situation and will adjust our measures and approaches accordingly.

Business Strategy/Outlook
Q. What has the company done to strengthen recurring income?


Over 90% recurring
"Today, over 90% of CSE's total revenues are flow revenues, comprising of small greenfield, system enhancements and upgrades, and maintenance contracts, which are largely recurring in nature."
• CSE Global has undergone significant transformations in recent years. Six years ago, our revenue stream was lumpy and inconsistent as we were dependent on large, capital intensive oil and gas greenfield projects.

Today, over 90% of CSE's total revenues are flow revenues, comprising of small greenfield, system enhancements and upgrades, and maintenance contracts, which are largely recurring in nature.

• The Group will continue to build and strengthen its recurring income base by maintaining its existing customer relationships and to deliver its existing customer commitments and provide the necessary local support and quality services to its customers. In addition, the Group will continue to explore for new pockets of opportunities less affected by the current business climate.

Q. Given the current low oil prices and COVID-19 circumstances, what are the areas of business opportunities and challenges ahead?

• Both low oil prices and COVID-19 will provide opportunities and challenges.

• Low oil prices will result in fewer projects and lower selling prices, the Group continues to rely on its strong engineering knowledge and focus on customer services to win these limited opportunities and execute them to enhance its profitability.

• With our involvement in some of the government projects in Singapore and Australia, we do see some opportunities in the areas of security, communication and monitoring of critical systems and sites.

• COVID-19 is both a boon and bane. Like everyone, we need to improvise the way we execute projects to take into consideration safe distancing and other COVID-19 related measures and regulations. This will mean additional costs but also provide us the opportunity to do it better than competitors.

Travelling restrictions will make sales efforts and execution of projects more difficult where we do not have physical presence. But again, we would have an advantage in places where we have the physical presence.


Financials
Q. With oil prices hovering near multi-year lows, are there signs of significant deterioration in the credit standing of its major customers? Do you foresee any issues with collecting the trade receivables for this year, particularly from the Oil & Gas sector?


Regular collections
"Currently, our collections have been regular and there are no material collectability issues."
• Our key customers comprise of major oil and gas companies, government agencies, utility and mining companies. These customers are mainly larger companies with strong financial position and credit profiles.

In the Oil & Gas sector, we do not foresee major concerns in collecting the trade receivables. The Group is closely monitoring the rapidly evolving nature of the pandemic, and we are in constant dialogue with our customers and have stepped up collection efforts for all customers.