Following AEM's higher revenue guidance for 2020, two research houses have just upgraded their financial forecasts and target prices for AEM, as follows. The PE ratio at the current stock price of $3.08 based on the analysts' 2020F earnings forecast is around 10. It would be significantly cheaper ex-cash (end-March 2020: $100 million cash on the balance sheet). AEM expects only S$4 million in capex this year (2019: $3.2 million), so the free cash flow once again will be enormous.


Analyst

2020F Revenue

2020F Net Profit

PE (at $3.08 stock price)

Target stock price

Gene Lih Lai, CFA (Maybank)

$438 m

$80 m

10.3

$4.04

William Tng, CFA
(CGS-CIMB)

$450 m

$87 m

9.6

$3.58

NextInsight compilation
---



Excerpts from Maybank KE report

Analyst: Gene Lih Lai, CFA
Revenue guidance raised
Resilient order momentum; maintain BUY
AEM

Share price:
$3.08

Target:
$4.04
AEM has raised FY20E revenue guidance to SGD430-445m from SGD360- 380m in Feb-20, affirming our view that demand trends are intact.

Accordingly, we raise our FY20-22E EPS by 17-23% and our ROE-g/COE-g TP to SGD4.04, based on 4.8x blended FY20-21E P/B (prev: 4.1x).

Further positive guidance revisions should be a catalyst, while key risk to FY20E earnings is unforeseen production delays in 2H20. Maintain BUY.

Highly achievable guidance
Current order book for FY20 delivery is SGD416m (Feb-20: SGD338m; Jan20: 245m), or more than 90% of full year guidance.

Barring unforeseen production delays in 2H20, this guidance appears highly achievable.

In our view, a possible but unlikely scenario could be government mandated factory shutdowns in 2H20, in the event of a worse than expected spread of Covid-19 in Singapore and/ or Malaysia, where AEM's production and supply chain are predominantly located.

Reinforces the view of demand resilience
The current update reinforces the view that in the short term, orders and requirements for handlers and consumables with Intel remains strong.

As such, we see any delays in FY20E deliveries as just a deferral to FY21E.


CPU to XPU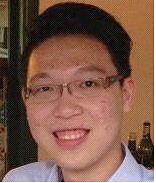 "Over a longer horizon, we see Intel's CPU to XPU strategy (see "Better than expected guidance", 9-Jan-20) as a key driver of AEM's growth as an increased variety, complexity and volume of chips imply that the structural need for effective and cost-efficient testing remains intact, and may continue to result in expanding wallet size over time."
-- Gene Lih Lai, CFA (photo),
Maybank analyst
Risks
In "Demand trends intact" (29-Apr-20), we highlighted that we may have underappreciated how technology and structural factors (e.g. increasingly complex chips result in longer test times) are more dominant demand drivers for AEM's products than cyclical factors.

Still, we remain wary of cyclical risks given a highly uncertain economic outlook over FY20-21.

As such, we provide a sensitivity analysis of a range of FY21E earnings outcomes towards fair value. For this exercise, we hold FY20E earnings constant.

Full report here.