Sheng Siong reported net profit of S$29 million for 1Q2020, up 49.9% year-on-year, as consumers stocked up on food and household items during the Covid-19 outbreak.
Revenue went up 30.7% to S$328.7 million.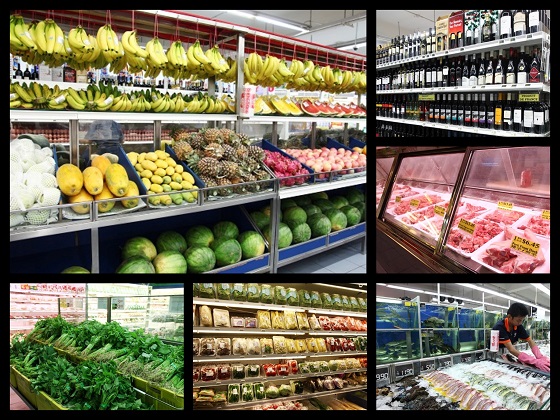 Excerpts from CEO Lim Hock Chee's business update:


"In hindsight, our move to increase our stockholding since the end of 4Q2019 has prevented serious stock out situations, although certain heavily demanded items were depleted immediately after the first round of elevated buying."We did not see major disruptions in the supply chain in 1Q2020.

"Competition is likely to remain keen among the brick and mortar and online players.

"Some international food companies are warning of future disruptions to the supply chain and increase in prices because of lock-down in many countries as a result of COVID-19.


Stock price

$1.46

52-week range

$1.00 – $1.52

Market cap

S$2.2b

PE (ttm)

29x

Dividend yield

2.4%

1-Year return

45%

Shares outstanding

1.5b

Source: Bloomberg
"I do not know when COVID-19 will be over or when the economic situation in Singapore or worldwide would normalize.

"When that happens, I expect our revenue to taper off from the current elevated levels as buffer stocks kept by households are consumed.

"In the meanwhile, we will continue to hold a higher than normal level of inventory to hedge against potential disruption to the supply chain.

"I am grateful to all our staff and suppliers who have worked very hard during these periods of elevated demand.

"The staff have gone beyond their call of duty and I wish to reward them (excluding directors) with an additional month of salary.

"I would like to close off by reiterating that your safety, our customers' and other stakeholders' safety are of paramount importance to us. We will continue to maintain a high standard of hygiene and comply with the directives given by the Ministry of Health."