Excerpts from RHB report

Analyst: Shekhar Jaiswal
Top Picks


Stay defensive as macro headwinds persist
Given the uncertain external environment, we continue to recommend investors to stay defensive in their stock picks and focus on buying counters that offer stable earnings, strong balance sheets, and sustainable dividends.

REITs should continue to perform well amidst expectations of further cuts in interest rates.


Among other sectors, we selectively prefer stocks that meet the abovementioned criteria.

CSE Global, Fu Yu Corp, Oxley Holdings, Sheng Siong Group, ST Engineering, UOB, and Wilmar International are our preferred non-REIT picks.


Company

M cap (USDm)

Target price

Upside / down (%)

Large Cap

ST Engineering

8,816

4.70

20.5

Suntec REIT

3,934

2.08

7.2

UOB

31,159

29.50

14.5

Wilmar International

17,446

4.50

18.4

Small-Mid Cap

CDL Hospitality

1,431

1.79

9.8

CSE Global

171

0.69

48.4

Fu Yu Corp

117

0.24

11.6

Manulife US REIT

1,282

0.98

7.1

Oxley Holdings

934

0.41

32.3

Sheng Siong Group

1,308

1.32

10.0

Note: Prices are as at 10 Sep 2019
Source: Bloomberg, RHB

Within the REIT sector, Suntec REIT replaces Cache Logistics Trust in our Top Picks.

The latter reported a weak 2Q19 results amidst a decline in committed occupancy rates. This led us to lowering forecast DPU 4-7%.

In contrast, we upgraded Suntec REIT to BUY from Neutral amidst attractive below book valuations and higher-than-sector yields.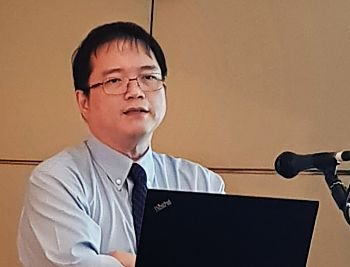 Lim Boon Kheng, CEO of CSE Global. NextInsight file photoIn the SMID cap space, we replace Silverlake Axis with CSE Global.

Although the former was one of the key stocks that reported above expectation earnings, we had to lower earnings forecast 7% to account for potential higher taxes.

In contrast, we have lifted CSE Global's earnings forecast 15-17% following its recently-announced acquisition of Volta – a custom-engineering electrical equipment centre solutions provider.

We remove Thai Beverage from our Top Picks, as the stock was downgraded to TAKE PROFIT from Buy after its share price reached our TP. We still like the growth prospects for Thai Beverage and recommend investors to accumulate if the share price goes below SGD0.83.

Full report here.