Excerpts from DBS report

Analyst: Pei Hwa HO

Shipyard back in full force.
Yangzijiang

Share price:
91.5 c

Target:
$1.50
As management guided during last results briefing in early Mar, shipyard operations ramped up from 20-30% then to more than 80% by end Mar and is nearly operating at full capacity now.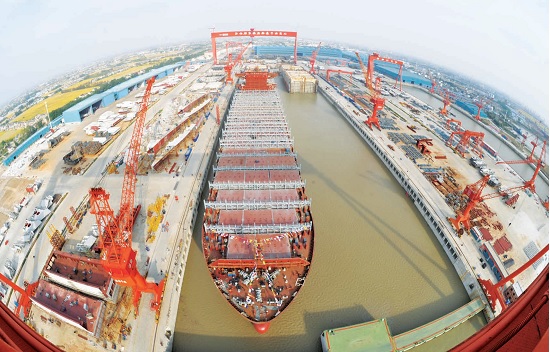 YZJ yard. Photo: Company
Potential impact from COVID-19. While production activity has resumed, there could be potential short-term business impact from the COVID-19 global outbreak:

1) Finalisation of new orders could be delayed in view of the lockdown in the US / Europe; and

2) Risks of delivery rescheduling or contract cancellations by shipowners could heighten if pandemic is prolonged.

We believe such an impact is short term and manageable as economic activities should gradually resume once the outbreak is under control.

As the most well-run privately owned shipyard in China which was established in the 1960s, Yangzijiang has demonstrated its ability to weather through industry challenges and emerge stronger with a capable management team and robust balance sheet.

In addition, the current global order backlog for ships is at a historical low level since 2004.

Stronger USD, lower steel costs mitigating factors
4-c dividend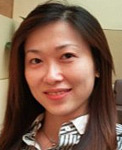 "Investment income to bolster dividend payments; expect 4 Scts
DPS representing 4.4% yield at current share price. Investment return from financial assets contributed ~Rmb1.8bn or c.58% of PATMI in 2019 and a similar return can be expected in 2020F. Even if we assume zero profits from shipbuilding business, Investment income alone is more than enough to support 4 Scts dividend payout which amounts to Rmb780m or 43% of profit of Investment segment."

-- Pei Hwa HO,
DBS analyst
Yangzijiang is a beneficiary of stronger USD as revenue is denominated mainly in USD, and only half is naturally hedged.

The USD has been fairly strong, hovering at around the 7 Rmb/USD level.

Every 1% USD appreciation could lead to a 1.5% increase in earnings.

Meanwhile, steel cost has been softening since the middle of 2019, from Rmb4000/ton to Rmb3,800/ton at end-2019 and is Rmb3,600/ton currently.

Every 1% drop in steel cost, which accounts for about 20% of COGS, could result in a 0.8% increase in earnings, with a 6-month lag.

Full report here.