Excerpts from Maybank KE report

Analyst: Gene Lih Lai, CFA


Bracing shutdowns, demand and supply shock
AEM

Share price:
$1.60

Target:
$2.82
Except AEM, we slash earnings of the Singapore Tech universe to factor in factory shutdowns in Malaysia, supply chain disruptions, and demand risks.


Venture

Share price:
$13.96

Target:
$13.90
We downgrade VMS to HOLD, as we expect corporate capex appetite to plunge, while we upgrade Hi-P to HOLD as risks appear priced in.


AEM, UMS and VALUE remain BUYs.


Key risks to our view are if we have underestimated demand softness and/or overestimated dividends despite corporates' healthy balance sheets and cash flow.

Operational updates

Valuetronics

Share price:
51 c

Target:
82 c
VMS, UMS and AEM's facilities in Malaysia are closed from 18-Mar to 14- Apr due to a nationwide movement control order (MCO).

While VALUE's (90% of production in China) workers have mostly returned, some of its suppliers and customers' factories are shut as their countries are locked down.


Some of VMS, VALUE, and HIP's customers are turning cautious.
For UMS, we believe softness in consumer electronics end-markets may be cushioned by strength from data centre end-markets from the work from home economy.


Net cash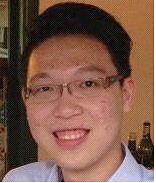 "Healthy balance sheets to tide through the storm. All companies are in net cash positions, with VALUE and AEM strongest (~80% net cash to equity) and UMS weakest (9%).

"This, coupled with broadly strong FCF generation should underpin our dividend estimates, in our view.

"Overall, customers' liquidity, gearing and coverage ratios are healthy, and most customers have been good paymasters even throughout the GFC."

-- Gene Lih Lai (photo),
analyst, Maybank KE


AEM has maintained FY20 sales guidance of SGD360- 380m, and hence has the strongest earnings visibility, in our view.

Inside the report, we provide ROEs and estimated earnings CAGRs at various share prices to gauge what the market is currently pricing in.


Where do we see valuation support? While we continue to expect share price volatility, AEM, UMS and VALUE's valuations appear attractive.

VALUE is trading at 1.1x FY20E ex-cash P/E, near crisis lows.


UMS

Share price:
64 c

Target:
96 c
Despite being in an earnings up-cycle, UMS' 1.3x FY20E P/B is reminiscent of 2016 and 2019 cyclical downturns.

AEM (3.9x FY20E EV/EBITDA), which we see as a potential M&A candidate appears attractive compared to the 7-8x Cohu acquired Xcerra for.


HI-P

Share price:
83 c

Target:
78 c
VMS and Hi-P are trading at 1.6x/ 1.1x FY20E P/B, while GFC troughs were 0.5-0.6x.

Full report here.