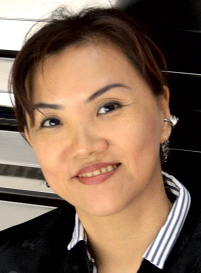 This article by Jennifer Tan appeared in SGX's kopi-C: the Company brew series, and is republished with permission.





It all began with a shoplifting incident in a German supermarket.

SGX-listed digital security firm DiSa Ltd was born from a germ of an idea in entrepreneur Eddie Chng's mind 10 years ago after seeing a thief in action. "It was September 2009, and we were in Berlin for the IFA consumer electronics trade show," he recalled.

"On our way to dinner, we had stopped by a supermarket to buy batteries. That was when I saw a man slip some SD cards into the pockets of his winter jacket, and walk out of the store without paying."

A pithy comment then by a friend – "Shoplifting is rampant in Europe, and if anyone can solve this problem, it will be big business!" – lingered in Chng's mind long after the incident.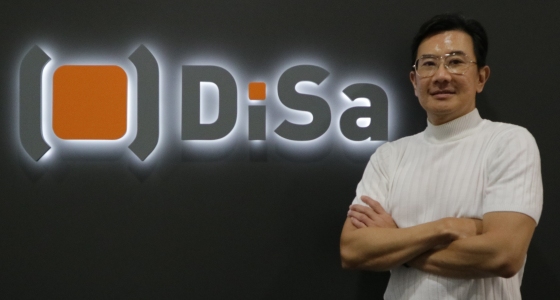 DiSa CEO Eddie Chng.

"As an engineer, my inspiration has always been fixing a problem with a solution that no one has thought of yet," he said. "So a year later, after much research, we came up with an anti-theft technology for retailers that makes electronic devices non-functional, until they are activated by a PIN code at the point of purchase."

However, getting retailers to adopt the technology proved to be an uphill battle. The small retail stores in Germany were reluctant to pay, and after nearly two years of fruitless cold calls and knocking on doors, Chng turned his attention to the US market.

DiSa charges manufacturers and suppliers for the technology, but to get manufacturers to sign on, the company focused on reaching out to retailers, since the latter stand to lose most from theft. If retailers are keen to use the technology, their manufacturers will have to include it in their products, Chng reasoned.

"We changed our strategy to focus on the big boys in the US – it was a tough journey, but it was the right decision. As the Chinese proverb goes, first the bitter, then the sweet," he smiled.

Overcoming Hurdles

It took a year of pitching and canvassing before he secured a meeting with the country's largest retailer, and another 12 months before the first proof-of-concept testing took place in September 2016. Finally, in May 2017, after proving the technology worked, the retail giant implemented DiSa's Point-of-Sale Activation (PoSA) solution in its 5,000 stores across the US, for products ranging from tablets and GPS devices to digital cameras and TV sets.

"You have to overcome a myriad of obstacles to succeed in the US, and for a Chinaman like me entering the market, it's been really fulfilling and gruelling at the same time," Chng said.

"We believe that if we can secure the top five retailers in the US as our clients, we will be able to set the standard for retail security in the country."

Retail theft – known as shrink – has a huge financial impact on the world's largest economy. In 2018, the average shrink rate was 1.38%, costing the US an estimated US$50.6 billion. About two-thirds of shrink came from shoplifting, organised retail crime and employee theft, according to data from the 2015-2019 National Retail Security Survey.

"DiSa has essentially reinvented the retail experience for customers, suppliers and retailers, as our technology enables a true open-sell experience, reduces shrink and eliminates return fraud," he noted.

This also allows for better product placement in stores, as the items are not encumbered by physical locks, bulky cables or glass cabinets. Traditional locks and cables can also be broken easily with the right tools. "Stores that have implemented this open-sell experience effectively see a 20% average sales lift," he added.

"While it may be too early to say that DiSa has succeeded, we certainly have secured a ticket to embark on a successful journey in this market."

Making A Comeback
This could constitute the beginnings of a comeback for Chng, who faced several setbacks with his business ventures two decades ago. In 2003, he emerged as a white knight for financially troubled garment retailer and property developer Heshe Holdings. The company was subsequently renamed Equation Summit, and then DiSa.

This milestone marked a new chapter in his entrepreneurial journey. "Basically, in this brutal world of entrepreneurship, you need tenacity, perseverance and belief in what you can do."

"Passion keeps you going, yes. But at the end of the day, it's all about your product having commercial value," he added.

DiSa's name is coined from the first two syllables of the word "digital safety". Listed on SGX Catalist since 1992, it has a current market capitalisation of about S$20 million. Chng, who has held leadership roles in diverse fields spanning product research and development, innovation, marketing and sales, was appointed DiSa's Managing Director and Chief Executive Officer in February 2005.

The Group's PoSA solution, which incorporates Smart Barcodes, fully protects a product from manufacturing through to point-of-sale, making the device non-functional until purchased and activated. Its Smart Gates sensors allow retailers to set alarms and display unpaid items, while Smart Checkout lets shoppers complete their purchases by digitally scanning their products without having to remove items from their cart.

The Group has also introduced Smart Barcodes to the food retail sector. This tool empowers both retailers and consumers to track expiry dates, production batches and ingredients, so as to prevent food spoilage.

So far, DiSa has made good progress in its efforts to boost adoption of its asset protection technology. In 2018, South Korea's Samsung Electronics equipped its state-of-the-art Galaxy Tab A 8.0 model with the DiSa Smart Lock protection, which renders stolen tablets non-operational. Swagtron, a maker of electric rideables in the US, also uses DiSa's Smart Barcode technology in its classic hoverboards to combat retail theft and return fraud.

Last March, US organic produce supplier Bailey Produce tagged its bananas with Smart Barcode technology, which tracks each fruit bunch from farm to table. Singapore telco M1 has also partnered with DiSa to roll out the first-of-its-kind mobile phone warranty programme protecting phone users against cyber theft. If phone users suffer financial losses from theft of their e-wallets, they can make a claim on DiSa's website for an amount up to the retail cost of the phone. Every device under the warranty programme will also be equipped with DiSa's Smart Barcode system.

Dreaming Big
Looking ahead, the Group plans to proliferate its technology and platform across US retail stores to build its footprint. "We want to be the standard for asset protection in the country. It's a very big dream, it's a very tough dream, but I think we have a good shot at achieving it."

"There are also high barriers of entry to this market, and we have the first-mover advantage," he added.

Another factor in DiSa's favour is that, despite the rapid acceleration of e-commerce sales, the US market remains dominated by brick-and-mortar retail stores. "The majority of consumers still prefer to drive to stores to shop. There's also the P-U-T or Pick Up Today trend, where shoppers buy online and collect their items offline," Chng noted.

With the roll-out of 5G wireless networks gaining traction globally, the disruption of normal routines is inevitable. "DiSa is ready to harness opportunities arising from disruptive technologies," he added.

And with greater deployment of artificial intelligence in all aspects of daily life, DiSa remains optimistic that adoption rates for PoSA, serialisation – an anti-theft solution for non-electronics items like apparel, shoes and bags – as well as other asset protection solutions, will grow.

"We've disrupted retail shrink with our technology, and we're confident it will see widespread adoption in the US."

The biggest challenge, however, is stemming the flow of red ink, Chng admitted. "We're in investment mode and still burning cash. With our existing cash resources, we're confident that the 2020/2021 financial year will be a better one."

For the financial year ended 30 June 2019, DiSa reported a net loss attributable to shareholders of S$17.0 million. Cash and cash equivalents stood at about S$13 million, which includes S$50,000 in pledged deposits.

Outside the office, Chng can be found with his two daughters, aged 21 and 23, and his son, 25. "I want my kids to grow up to be well-rounded and holistic individuals. I don't need them to score straight As or be overly focused on grades – education is about progression, not perfection."

He emphasises simple values – don't judge, always respect others. "I always believe that you must focus on the fundamentals first," he said.

"You will be able to accomplish the bigger things only after you get the basics right."


DiSa Ltd
DiSa, listed on SGX Catalist since 1992, focuses on leveraging in-house R&D capabilities to innovate and digitalise new products and services using disruptive technologies. Since 2006, the Group, which has offices in Singapore, China and the US, has actively reviewed its businesses to focus on high-value services with long-term potential, while divesting non-core segments to complement its growth. Its technology solutions for the retail industry include the Point-of-Sale Activation (PoSA) Smart Lock, the world's first digital asset-protection solution that discourages theft by making consumer electronics products non-functional until purchased and activated.

The company website is: digital-safety.com.

Click here for the company's StockFacts page.

For the three months ended 30 September 2019 financial results, click here.
About kopi-C: the Company brew
Text: Jennifer LH Tan
Photo: Company file

kopi-C is a regular column on the SGX Research website that features C-level executives of leading companies listed on Singapore Exchange. These interviews are profiles of senior management aimed at helping investors better understand the individuals who run these corporations.

For previous editions of kopi-C: the Company brew, please click here.