Cordlife Group's business of cord blood, cord lining and cord tissue banking services is very cash-generative.


Clients either pay entire lump sums upfront or instalment payments over several years.
They piled S$8.2 million to Cordlife's net cash position

in the first 9 months of this year

.

The cashpile, including short-term investments, stood at S$46.9 million as at end-Sept 2019.

That's 40% of its current market cap of S$117 million.

With the cashpile, Cordlife said it is looking for M&A opportunities in Asia that are synergistic with its current business and, of course, earnings-accretive.

Meanwhile, it awaits developments in connection with its proposal, announced in June 2019, to merge with Global Cord Blood Corp (GCBC).

GCBC, listed in New York, is China's largest operator of cord blood banking services.

While there are major hurdles to overcome first, the impact of a successful merger cannot be over-emphasised for Cordlife.

It would result in a very profitable, very cash-rich, very diversified Cordlife.

In fact, Cordlife would become the biggest cord blood bank player in the world (See: CORDLIFE: 6 Takeaways from 1H2019 results).


Background: Cord blood contains stem cells that have been proven useful in the treatment of over 80 conditions, including leukaemia, lymphoma and thalassemia major.

Researchers around the world are investigating the effectiveness of using cord blood for other conditions such as autism, spinal cord injury and cerebral palsy.



How a mother's cord blood is extracted, and processed for storage for 18 or 21 years, depending on the markets.

Cordlife is the N0.1 cord blood bank player in Singapore which, along with Hong Kong and India, comprise its three biggest markets.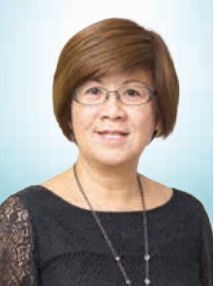 Cordlife CEO Tan Poh LanThey account for about 75% of Cordlife's total revenue, which hit S$45.2 million in 9M2019 (-1.7% y-o-y).

Its three other markets are Malaysia, Indonesia and the Philippines.

A 7th market was added in Aug 2019 -- Bangladesh -- where Cordlife has appointed a marketing agent.

Bangladesh sees 300,000 live births a year, or at least 7X Singapore's.

The market potential combines with the advantage of Cordlife being the only service provider there currently.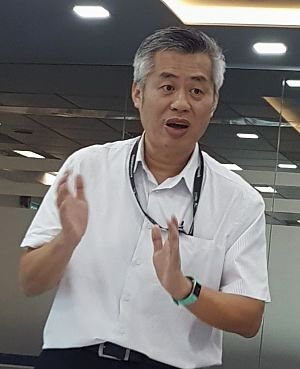 CFO Choo Boon Yong. NextInsight file photoFor 9M2019, Cordlife reported S$2.8 million net profit (+44.7% y-o-y) with a gross margin of 63.1%.

For organic growth, Cordlife reckons that in all its markets, it can try to achieve higher penetration to mitigate a decline, or slow growth, in births in key markets.

Just as crucial are efforts to cross-sell and upsell its services beyond cord blood banking.

Cord lining banking has gained significant traction: This service has been taken up by 1 in 2 cord blood banking customers, as the stem cells derived from cord lining have potential therapeutic benefits.

Other services include:

• Non-invasive newborn metabolic screening: Screens for inherited metabolic disorders.

• Non-invasive prenatal testing: Analyses cell free foetal DNA in mother's blood to detect foetal chromosomal abnormalities.

• Family genetic testing: Cross-analyses genetic information within the family.
Stock price

46.5 c

52-week range

36 - 63 c

PE (ttm)

27

Market cap

S$118 m

Shares outstanding

253.7 m

Dividend
yield (ttm)

0.86%

1-year return

-7%

Source: Bloomberg
In its core banking services, Cordlife has solidified its standing by achieving AABB accreditation for all its 7 cord blood banking facilities in recent years.

Cordlife's facility in Indonesia is the latest to achieve the accreditation, and becoming the first recepient in the country.

The AABB accreditation covers all aspects of blood banking, transfusion medicine, haematopoietic, cord blood and other cellular therapies.

The accreditation was awarded to Cordlife Indonesia after the company was determined to have met or exceeded the stringent standards set by AABB

(formerly known as the American

Association of Blood Banks),

following a rigorous on-site audit.

The 3Q19 Powerpoint presentation material is here.