Yangzijiang Shipbuilding has just announced that it has secured new shipbuilding orders for two 325,000 DWT bulk carriers.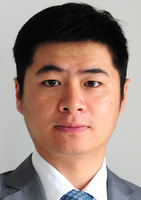 "The shipbuilding industry globally remains challenging with trade war concerns, declining orders, and fierce competition. In midst of this, it is very encouraging to see order flow for Yangzijiang as we secured the two new bulk carrier orders. These new order wins further proved our strong market position in building large sized vessels."

-- CEO Ren Letian (photo)
The new orders are received from a ship owner based in Asia.

The new bulk carriers will be built by the Group's Xinfu shipyard and the delivery of the vessels will be by June 2021.

In addition to the shipbuilding orders, CEO Ren Letian updated shareholders on a significant milestone: "On 19 August, we did our first semi-submerged ship launching with our partner, Mitsui, for an 82,000 DWT vessel from our Taicang yard.

"This unique way of launching a vessel uses a floating dock rather than the traditional way of launching a vessel through a slipway or dry dock and with this technology the vessels don't require to be built only in docks.

"With the first vessel built and launched by us without using a dock, we are scaling up in our capability for building of LNG vessels at our Taicang yard.

"This method of building and launching of vessels also has the advantages of improving shipbuilding efficiency, increasing output without having the limitations of dock capacity, reducing investment costs and enhancing capacity quickly.

For more, see press release here.


---
• Chasen Holdings has won contracts amounting to S$22.4 million in the current financial year ending 31 March 2020.

For the Specialist Relocation business segment, Chasen Hi-Tech Machinery Services Pte Ltd, which is based in Chuzhou, PRC will provide move-in and warehousing related logistics services for an 8.6th Generation thin-film transistor liquid crystal display ("TFT LCD") manufacturing plant in Mianyang, Sichuan Province.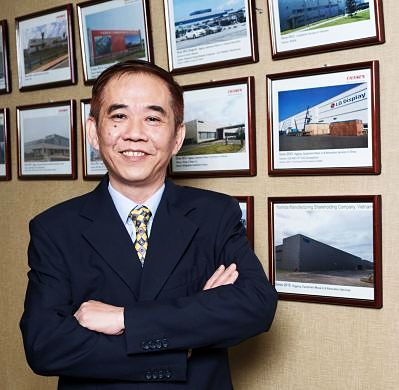 "Chasen continues to secure projects for its Specialist Relocation and 3PL business segments despite a slowing global economy, reaffirming our established Specialist Relocation track record in China, and growing presence for 3PL in Southeast Asia.

"We expect the contracts to contribute to our financial performance for FY2020 and as the duration of the contracts show, would start the order build up for FY2021 and FY2022."

-- Low Weng Fatt (photo),
Chasen's CEO and MD
The project worth approximately S$10 million will run from October 2019 to September 2020.

Penang-based Chasen Logistics Sdn Bhd secured the renewal of a relocation contract with a German MNC located in the Kulim Hi-Tech Park in Kedah, Peninsular Malaysia for a period of three years from June 2019 to May 2022 valued at S$1.3 million.

In Singapore, Chasen's subsidiary, Liten Logistics Services Pte Ltd secured a warehousing and distribution contract worth approximately S$3.8 million that runs from July 2019 to July 2021.

Chasen's other Penang-based 3PL subsidiary, City Zone Express Sdn Bhd, is currently performing a contract worth approximately S$3.2 million to provide cross-border services from Malaysia to Vietnam and China to Singapore, which begun in January 2019 and will run till January 2021.

There is a second contract, for the period of July 2019 to July 2021, worth approximately S$2.5 million in the first year and S$1.6 million in the second year whereby Chasen is providing cross-border services from Singapore to Thailand and Malaysia to Singapore.

For more, see announcement here.