Excerpts from CGS-CIMB report

Analyst: Lim Siew Khee
2Q19 results quick take: lifted by provisions
■ Reversal of provision is the key reason for YZJ's 2Q19 net profit beating our and consensus forecast, lifting shipbuilding margin to 18% vs. expected 16%.


Yangzijiang

Share price:
$1.38

Target:
$1.61
■ New orders were still lacklustre at US$209m for 1H19. Company expects the drought of orders to ease in 2H19 with the recent spike in BDI and IPO 2020.

■ Our call is a Hold recommendation with our TP of S$1.61 based on SOP (mainly 1x P/BV HTM and shipbuilding).

Beat thanks to c.Rmb300m of provision reversals and subsidy
● 2Q19 net profit of Rmb936m (-6% yoy, +14% qoq) was 13% and 16% above our expectations and consensus. 1H19 net profit of Rmb1.76bn accounted for 56% of our FY19F.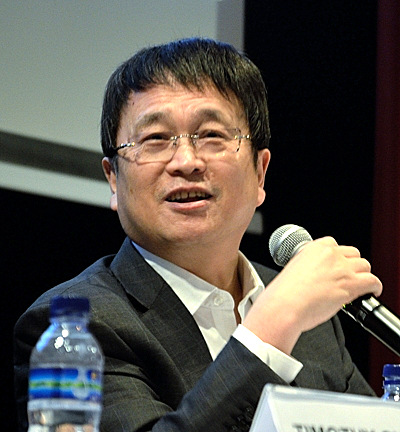 Executive chairman Ren Yuanlin. NextInsight file photo● The earnings beat was mainly due to a net gain from "non-core" items totaled Rmb300m, including Rmb254m reversal of provision for losses on onerous contracts in shipbuilding, Rmb139.7m subsidy income, offset by impairment loss on debt investment of Rmb93m.

● Without these, earnings would have been a miss.

Muted underlying shipbuilding margin
● Reported shipbuilding gross margin was 18.3% due to the reversal of provisions mentioned above. Adjusted gross margin would have been 10.1% in 2Q19, weaker than 1Q19's 15.7%.

● With this, the balance of provision for onerous contract stood at Rmb829m. YZJ made c.Rmb1.1bn of provisions based on the assumptions of US$/Rmb6.50 and 10% annual increment in steel price as well as labour costs. Management previously planned to utilise 60% of the provisions for 60 vessels to be delivered in FY19. YZJ delivered 18 vessels in 2Q19 (1Q: 18).

Orders muted but guided for drought to ease
● In 1H19, YZJ secured new orders for 5 vessels amounting to US$209m – 1 unit of 157k dwt oil tanker, 1 unit of 29.8k dwt self-unloading vessel, 1 unit of 82k dwt bulk carrier and 2 units of 83.5k dwt combination carrier.

● Outstanding order book stood at US$3.1bn for 85 vessels, for delivery up to the end of 2020.

● We maintain our US$1.bn order target for now. Management's previous order target for 2019 was US$2bn.

Our call is a Hold with a TP of S$1.61
● A pick-up in orders could be the key catalyst. Downside risks are order cancellations and weaker-than-expected demand for new ships.

Full report here.