Excerpts from Maybank Kim Eng report

Analyst: Lai Gene Lih

AEM Holdings (AEM SP) System level test – At an inflection point


At the right place, at the right time
5G is expected to usher greater levels of device interconnectivity.


AEM

Share price:
$1.03

Target:
$1.40
Chips are also increasingly complex and mission-critical.

To test chips efficiently and effectively, chipmakers are increasingly looking to system level test (SLT) to complement conventional methods.

AEM appears well positioned given its early mover advantage and strong know-how.

AEM may even be an attractive M&A target, given attractive valuation of 6x FY19E EV/EBITDA.

ROE-g/COE-g TP of SGD1.40, based on 3.1x FY19E P/B is unchanged. BUY.


System level test reaching inflection point
SLT can overcome the limitations of conventional test methods, which are

i) risk of test escapes with rising levels of untested transistors at each new node;

ii) inadequate testing of concurrent scenarios; and

iii) increasing chip complexities demanding new test paradigms.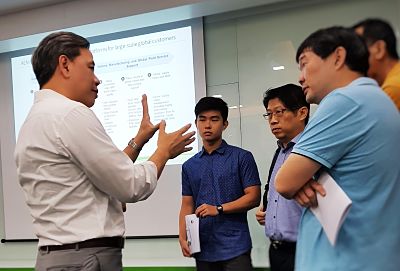 Executive chairman Loke Wai San.
NextInsight file photoWe believe currently nascent adoption could accelerate as chipmakers increasingly see SLT as a necessity to either reduce cost of test (CoT) or avoid large liabilities as a result of product failure, such as product recalls.

Favourably positioned
For SLT to yield improved CoT, the implementation should be massively parallel, asynchronous, and highly customisable to the customer's requirements, according to one of AEM's competitors.

These features are the strengths of AEM's HDMT and AMPS test handlers. We believe the shift in industry dynamics could boost customer stickiness with the core customer, and open doors with potential ones.

However, we note rising competitive pressures from i) new products from competitors and ii) consolidation by adjacent players.


The M&A angle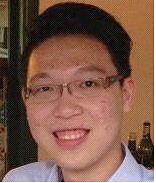 "However, we understand that while AEM is open to M&A conversations, it is not actively searching for a suitor."

-- Lai Gene Lih (photo),
Maybank KE analyst
Aside from domain expertise and attractive valuation, potential acquirers may be keen to explore merger synergies.

Depending on the profile of the acquirer, synergies could stem from horizontal integration to improve product proposition, or from gaining access to a global client base.

For valuation comparison, Cohu bought Xcerra at 7-8x EV/EBITDA, while the median of comparable transactions in recent years is 10x.

Full report here.