Excerpts from DBS report

Analyst: Ling Lee Keng

Upgrade to BUY as value emerges

Value emerging; upgrade to BUY. Share price has shed 27% since our downgrade to HOLD after the release of 3QFY19 results in February.


"Though the group still needs to deleverage given the swing to 0.8x net gearing at end-FY19 and high interest expense, we believe the negatives are already priced in.

"We see value emerging at the current level with 43% upside to our revised TP of S$0.34. Upgrade to BUY."
At current level, we see value emerging. Based on sum of the parts valuation, and stripping out its stakes in UnUsUaL and Vividthree, the market is valuing the core production and cinema segment at only S$144m, which works out to P/EBITDA of slightly over 2x, which is too low in our view.

mm2 paid 13.8x for the Cathay cinema chain in Singapore and about 8-9x for the Malaysia cinemas while peers are trading at about 5.5x P/EBITDA.

mm2 Asia

Share price:
24 c

Target:
34 c
Where we differ: Slight difference in valuation peg vs consensus. We value the production segment based on PE and P/EBITDA for the cinema.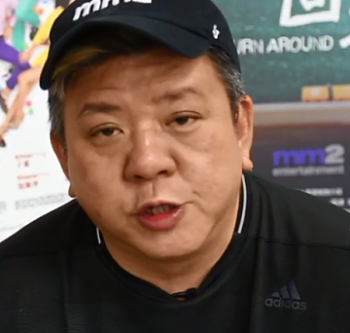 Melvin Ang, founder and executive chairman, mm2 Asia. Youtube screenshotFor UnUsUaL and Vividthree, we value these at current market valuation, vs PE valuation used by consensus. Potential catalyst: More projects especially in North Asia; successful cinema operation spinoff.

Valuation:
Upgrade to BUY, TP S$0.34. Our sum-of-parts target price of S$0.34 is pegged to 16x FY20F earnings for core business, in line with peers listed in Asia, 5.5x P/EBITDA for cinema business, and current market valuation for UnUsUaL and Vividthree.

Key Risks to Our View:
No long-term financing arrangements for productions. The commencement of each production is dependent on mm2's ability to secure funding.

Unavailability of good scripts. Lack of good scripts for production may lead to less support from stakeholders.

Full report here.