Sunpower's Green Investments (GI) segment supplies steam, electricity and heating to factories mainly and, to a small extent, residential users through centralized facilities on long-term exclusive concessions.


What drives immediate & enormous opportunity to expand high-return GI business

1. The Chinese government has ordered the mandatory closure of small inefficient dirty coal-fired steam boilers, hence factories in industrial parks across China need to switch to centralized steam boilers that are more efficient and more importantly, non-pollutive.

This will drive immediate demand for Sunpower's steam, quickly ramping up utilization of its GI plants.


2. Factories are being increasingly concentrated in structured industrial parks where Sunpower's centralized steam boilers are located.

Hence, the natural organic growth of these parks will continuously drive demand for steam and power in the long term.


3. Within these industrial parks, Sunpower is the exclusive supplier because it holds 30-year concession agreements as the exclusive supplier with right of first renewal of such concessions.


Sunpower will be able to build a portfolio of assets that are valuable and realizable, for the following reasons.

1. The cashflows of these assets are long term and recurring in nature, and able to deliver a high net present value through attractive double-digit project IRRs.


2. These high quality cashflows are contributed by captive customers through Sunpower's exclusive business model.

Steam is a non-discretionary input product for its customers, and Sunpower is able to demand prepayment ahead of delivery. This ensures strong tariff collections.


3. The growth potential of these cashflows is strong, driven by immediate cross-over demand from the mandatory closure of small boilers in the short term, the increasing concentration of factories in industrial parks, and the natural expansion of industrial parks in the long term.

Sunpower is in a good position to capitalize on these opportunities because of the unique competitive advantages that it brings to the table, namely

1. Proprietary energy saving and long-distance steam distribution technology that allows Sunpower to raise high barriers of entry and outbid and outperform the competition


2. A first mover advantage backed by its established market reputation in combating smog


3. A management with full interest alignment, experienced in project evaluation and disciplined in cost management to lower risks of cost over runs


4. An integrated approach with inhouse capabilities in design, manufacturing and services to help lower development and operating costs


5. A robust deal pipeline to further expand the GI portfolio with attractive projects under evaluation, and


6. Strong capital support from long-term capital providers to accelerate Sunpower's first mover position.
Sunpower's technologies build high entry barriers, position it well for growth
Key among them is its long-distance steam distribution pipelines. Sunpower's technology reduces the loss of temperature and pressure during steam transmission.

Sunpower can reduce temperature loss to less than 5 degrees celsius per kilometer versus the industry's 15 degrees celsius. It can limit pressure loss to less than 0.02 to 0.03 megapascal per kilometer versus the industry's 0.06-0.1 megapascal.

By doing so, it can outperform in two ways.

1. It can reach more customers over a larger area and thus achieve economies of scale quicker. For instance, its technology allows it to build a pipeline network that can extend 30 kilometers away from the boiler versus just 5-6 kilometers by the industry.

This allows it to outbid competitors for projects as it will only need 1 boiler in 1 location while rivals may need boilers in 2-3 locations to cover the same area.


2. Sunpower can reduce the cost of coal, its primary feedstock. This leads to a better cost structure, and an attractive double-digit project return.
Other key technologies include its environmental protection technology such as low nitrogen oxide combustion, desulphurization and denitrification that allows Sunpower to beat official pollution emission levels.

In addition, Sunpower possess energy saving technology which supports highly efficient heat exchange and utilization of waste heat.

Sunpower is able to upgrade older plants that it acquires to improve their operating efficiency such that the IRR of the upgraded plants can also hit an attractive level.


Sunpower targets to build up a sizeable GI portfolio with significant investments. Currently it has 8.6 million tons of annualized steam capacity.

It targets to grow by 3.5 times to 30 million tons with CB1 and CB2 money as well as internal funds.

Similarly, with its plans for electricity generation. Currently, it has 0.67 million megawatts of power generation capacity.

It targets to increase this by 5 times to 3.5 million megawatt hours using the capital from both CB tranches, complemented by internal funds.

"We have shown with our currently operating plants that we can execute well and therefore, we are already planning well into the future to further our GI strategy," said Gregory Yap, Singapore Investor Relations Representative for Sunpower.


Ultimate goal: GI to form bulk of Sunpower's intrinsic value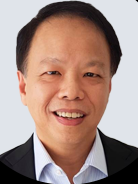 "We have the opportunity to expand the portfolio even more, and the reason why we are keen to build it up is because it's a good business that generates long term recurring stable cashflow, earns an attractive double-digit IRR and we are the exclusive suppliers of steam, heat and power within the industrial parks that we have concessions for, typically 30 years and with first right to renew."

-- Gregory Yap, Singapore Investor Relations Representative for Sunpower Group (photo)
As at March 2019, Sunpower operated 7 plants, including 3 plants that were acquired as going concerns, up from 4 in 2017.

All plants have seen a stronger than expected ramp up in organic operations, and Sunpower has been successfully enhanced into a company driven by long-term, recurring and high-quality income and cashflow.

Sunpower targets to invest RMB2.5 billion in equity in GI by 2021 and will look to a strong deal pipeline to secure more accretive M&As.

The goal is to seek strong future cashflows, the net present value of which will be substantially higher than current contributions by GI.

For more info, see Powerpoint material for 1Q19 results briefing here.