Excerpts from UOB Kay Hian report

Analyst: Lucas Teng


3QFY19: Earnings In Line; A Clean Bill Of Health
3QFY19 core net profit of RM13m (-15.9% yoy) was in line with our estimate with gestation costs for the new StarMed Specialist Centre on track (estimated EBITDA loss of RM6.6m).

HMI's billing intensity came in strong, with inpatient billing intensity up 4.9% yoy, an upshot of the group's increased centres of excellence.


HMI

Share price:
54 c

Target:
76 c
This will be key to fending off competition in the region. Maintain BUY and DCF-based target price of S$0.73.


RESULTS
♦ 3QFY19 results in line with expectations. Health Management International (HMI) reported a 3QFY19 core PATMI of RM13.0m, (-15.9% yoy).

On a 9MFY19 basis, core PATMI was recorded at RM44.3m (-4.6%), coming in at 73.8% of our full-year estimate.

The group is in the midst of early operations for its new Starmed Specialist Centre

♦ Revenue and patient bill size continue to see healthy growth. The group's revenue increased to RM124.8m (+8.1% yoy). This was mainly driven by patient bill size.

Outpatient bill size increased (+5.3% yoy) to RM233 in 3QFY19 while inpatient bill size was up to RM8,191 (+4.9% yoy).

Outpatient load was flat at 104,500 (+1.1% yoy), while Inpatient load also grew to 11,700 (+2.6% yoy). Overall, total patient load increased to 116,200 (+1.3% yoy).

The group attributed the strong billing intensity to its centres of excellence, which command an expertise and premium in specific specialties.

♦ Occupancy rate; foreign patient load flat. Total bed occupancy increased marginally to 61% in 3QFY19 (3QFY18: 59%).

Foreign patient load was unchanged in 2QFY19 with the foreign-to-local mix at 23:77 (2QFY18: 23:77).

♦ StarMed on track. According to management, excluding the impact of gestation costs for StarMed, 9MFY19 EBITDA would have increased 9.5% yoy.

This suggests that the operating loss for Starmed to be approximately RM6.6m, on track for an estimated RM9m loss in the beginning year of operations.

Contribution from the centre is still negligible with marketing efforts continuing to kick in from events and advertising. The centre currently has a network of 30 specialists.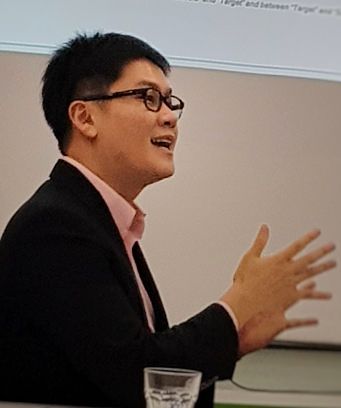 Chin Wei Yao will relinquish the CFO post to assume the role of Chief Investment Officer. NextInsight file photo ♦ Long term plans in place to scale up. The group grew its management team, with a new CFO in place as well as the appointment of a Chief Development Officer.

HMI previous CFO, Mr Chin, will take on the role as Chief Investment Officer.

Plus Medical, its primary care clinic chain, also intends to grow from its current size of 16 outlets to a long term target of 40.

♦ Watching out for competition in Johor. KPJ Bandar Dato Onn Hospital has been open for two months of initial operations, with the hospital approximately 10 minutes away from Regency hospital.

Columbia Asia Southkey Hospital, a secondary care hospital, is expected to open later in the year. HMI intends to use its competitive strength as a centre of excellence with proven specialties to counter competitive effects.

One such effort includes the launch of Tomotherapy services, a type of radiation therapy.


EARNINGS REVISION/RISK
♦ No change to earnings forecasts.



VALUATION/RECOMMENDATION



Stock price

54 c

52-week
range

52 – 67c

PE (ttm)

27

Market cap

S$448 m

Shares outstanding

837 m

Dividend
yield (ttm)

1.25%

1-year return

-18%

Source: Bloomberg
♦ Maintain BUY and DCF-based target price of S$0.73, on longer-term prospects. HMI will take time to ramp up its expansionary plans in both Singapore and Malaysia with macro factors of an ageing population very much in its favour.

♦ Our target price is based on the following factors: a) 2019-23F free cash flow forecast, b) Terminal growth of 2.4%, and c) WACC of 7.0%



SHARE PRICE CATALYST


♦ Accretive M&As.

♦ Faster than expected ramp-up of StarMed.

Full report here.