Among the 50-odd start-ups being incubated by Singapore-listed Trendlines Group is Hargol FoodTech. In an email exchange with NextInsight, Hargol's CEO, Dror Tamir, gave an update on the business and fundraising.

About Hargol: It develops unique technologies for the cultivation of grasshoppers for protein. The company manufactures whole grasshoppers and grasshopper-based protein powder. Hargol has won dozens of international competitions and holds strategic partnerships.

Q: In 4Q 2017, Hargol reportedly "established the world's first commercial-scale grasshopper farm". What is the current state of the farm in terms of size, the number of grasshoppers cultivated a year, etc?

A: Hargol has completed construction of a grasshopper fattening farm 10,000 square ft in size that can produce about 20 million grasshoppers a year.

Q: In presentation materials to investors, Hargol titled a slide: "Initiated sales in the US Q1 2018. Request for orders worth over $8M". Can you elaborate on the over $8M orders?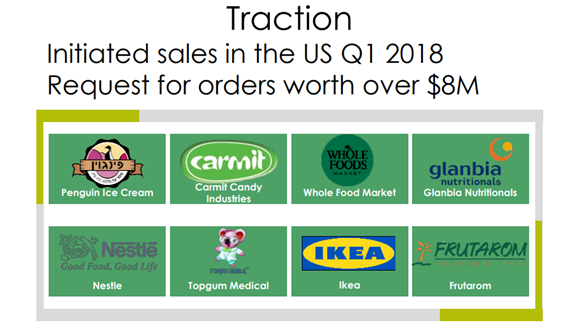 A: Hargol enjoys very high demand for its unique ingredient from food producers and restaurants in Europe and North America.

In total potential customers requested ASAP orders worth over $8M and the company is building its production capacity to meet the demand.

Q: We note that Hargol is in the midst of fund raising through a website: https://www.exitvalley.com/Projects/Hargol/?WebLang=EN
What's the target and what's the plan for the funds raised in this Round A?

A: Hargol's target is up to $3M raise. The plan is to expand production capacity to meet the demand from the market by building additional fattening farms. Company's valuation is not shared publicly.

For more on Hargol, see: TRENDLINES GROUP: Protein from grasshoppers, anyone?