Singapore-listed Anchor Resources is optimistic of clinching deals to supply granite aggregates and granite dimension stones to the East Coast Rail Line (ECRL) in Malaysia.

After Malaysia and China agreed to a lower cost of MYR44 billion for the project, suspended work is expected to resume next month (May 2019) and complete in 2026.

Before the project was suspended in July 2018,

Anchor Resources

had supplied 200 tonnes of quarry aggregates to China Communications Construction (ECRL) Sdn. Bhd., the main contractor undertaking the ECRL project.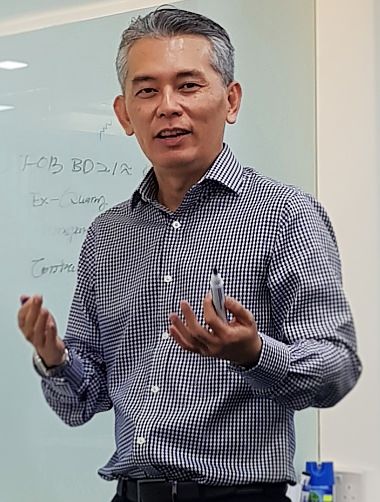 Lim Chiau Woei, MD of Anchor Resources: "I believe we stand a high chance due to our track record previously in supplying granite aggregates to ECRL." NextInsight file photoMr Lim Chiau Woei, MD of Anchor Resources, said, "The resumption of the ECRL is a positive development and the Group is poised to be one of the beneficiaries to supply granite aggregates and granite dimension stone to ECRL and other infrastructure projects. I believe we stand a high chance due to our track record previously in supplying granite aggregates to ECRL.

In addition, "the revival of the multi-billion-ringgit Bandar Malaysia and the emphasis for local content and materials3 will boost demand for construction raw materials, presenting great business opportunities to players like us."


Stock price

1.7 c

52-week range

1.6 - 4.0 c

PE (ttm)

--

Market cap

S$18.5 m

Shares outstanding

1.09 b

Dividend
yield (ttm)

--

1-yr return

-26%

Source: Bloomberg
To better capture opportunities, Anchor Resources has renewed the Memorandum of Understanding with Mr Mohd Sukri Bin Ismail, which was originally signed on 9 April 2018, to combine respective resources in order to tender for the ECRL and other infrastructure projects in Malaysia.

Mr Mohd Sukri is a quarry licence holder for two quarry leases with a total area measuring approximately 146,590 square metres in Hulu Terengganu.

Anchor Resources' wholly-owned subsidiary, GGTM Sdn Bhd, has a government concession for the extraction of granite aggregates and dimension blocks from the 258-acre Bukit Chetai quarry and the 484-acre Bukit Machang quarry.

The 640-km East Coast Rail Line starts in Kota Baru in Kelantan, winds its way south through the states of Terengganu and Pahang before turning westwards and reaching Port Klang on the west coast of Peninsula Malaysia.

• For more info, see press release.
• Read about our visit to the granite quarries: ANCHOR RESOURCES: Starting to extract value from immense granite resource