Excerpts from Manufacturing Integration Technology's annual report 2018 (message by Kwong Kim Mone Non-Executive and Non-Independent Chairman)

· Our CEM business essentially covers two broad areas, namely

(a) build-
to-print ("BTP"), which involves the assembly of equipment, module or systems based on designs or prints provided by third party customers,
and

(b) customized automa
ti
on, which involves conceptualiza
ti
on,
design, systems integra
ti
on, and manufacturing of automated produc
ti
on systems etc to meet the specific needs of customers.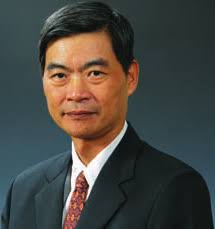 Kwong Kim Mone, non-executive chairman, founded MIT in 1992.In CEM, the intellectual property rights of the equipment designs typically belong to the customer and we aim to serve ALL industries, such as medical, consumer electronics, LED, storage media, automotive, mobile devices and semiconductor.

· Our smaller base will allow us to focus on our core competencies as we develop closer collaboration with our value chain partners to offer a complete suite of smart design and smart manufacturing solutions to our customers.

There is certainly scope for the company to grow the CEM business rapidly. We will continue to expand our BTP customer base to give greater stability to our top-line.

We also expect higher growth to be generated from our customized automation business with the crystallization of several major projects that are currently in the pipeline.

We have the alchemy advantage of being amongst the best in the business led by experienced veterans and adept in the emerging fields of smart technology such as AI, robotics, advanced machine vision solutions etc.

· Assuming that we complete paying out all net proceeds to shareholders from the disposal of its semiconductor business, MIT still has in excess of S$12m cash as at 31 December 2018 to fund the CEM business.



♦ Lim & Tan Research says
Following the ex-div of 15.5 cents, MIT is currently trading at 20 cents,
giving a market cap of $48mln.

With another 8.5 cents in capital reduc
ti
on expected and another 5-7 cents in special dividends expected if the company is able to meet their sales and warranty targets, we believe the residual value of 5.5 cents or $13mln is not demanding considering their cash value of $12mln and also their industrial building which is valued at $9-10mln.