Excerpts from Food Empire Holdings' recently-released annual report

Page 7
RATIONALISING OUR MARKETS


"In addition, the Group has embarked on a corporate exercise to review and streamline our organisational structure, which has evolved over the years as the Group continues to expand.

"We have or are in the process of liquidating inactive or dormant entities that are incurring costs but no longer serve any useful purpose."


During the year, we consolidated and rationalised our business structure so as to create a stronger foundation for our future development.

Specifically, we have been conducting an ongoing assessment of our underperforming markets to determine our best course of action, while rationalising others that has little prospects for the Group.


Food Empire

Share price:
56 c

Target:
69 c

Source: RHB
In addition, the Group has embarked on a corporate exercise to review and streamline our organisational structure, which has evolved over the years as the Group continues to expand.

We have or are in the process of liquidating inactive or dormant entities that are incurring costs but no longer serve any useful purpose.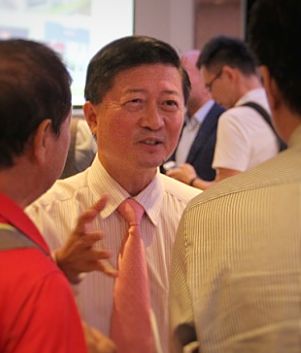 Executive Chairman Tan Wang Cheow. File photo2018 also saw our existing investment in our associate, Caffebene, undergoing a voluntary Court rehabilitation process to restructure the excessive debts taken prior to our investment.

Pursuant to a Creditors meeting held in May 2018, the restructuring plan was approved with a majority of its Creditors agreeing to the new scheme, which allows Caffebene to service its debt obligations without disruption to ongoing operations.

Following the implementation of the plan, the equity stake of our 51% owned subsidiary, Hallyu Ventures Pte Ltd, in Caffebene was reduced from 44.8% to 37.6%. Caffebene was subsequently released from Court supervision in October 2018, where it continues to reorganise its businesses for a turnaround.

Collectively, these strategic exercises conducted to rationalise our markets serve to augment our capability to remain nimble amidst a period of global uncertainty.

With a leaner operating structure and stronger focus on core business markets, we believe that the Group is better positioned to deliver sustainable growth as well as better profitability for our shareholders.