Excerpts from UOB Kay Hian report

Fortress Minerals (FMIL SP)
High-grade Iron Ore Play


FMIL produces high-grade iron ore concentrate mined from deposits in the Bukit Besi mine at Terengganu, Malaysia.

With an estimated output capacity of 40,000 wet metric tonnes per month, FMIL is well-positioned to ride on increasing demand from Chinese steel mills as China addresses the twin problems of pollution and inefficient steel mills.



WHAT'S NEW
• Fortress Mineral (FMIL) will start trading on the Singapore Exchange on 27 Mar 19.

INVESTMENTS HIGHLIGHTS
• Healthy prospects with China market being FMIL's focus. FMIL believes the structural reforms in China to address pollution and inefficient steel mills will drive demand for high grade iron ore.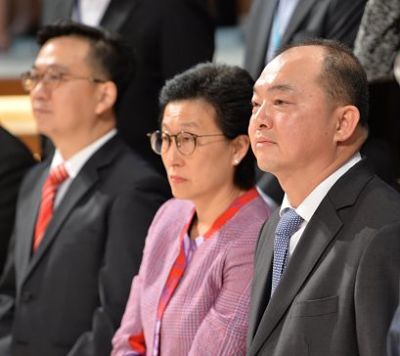 Fortress Minerals board (L-R): Chew Wai Chuen (Chairman and Independent Director) | Teh Lip Kim (Non-executive and Non-independent Director) | Chee Yew Fei, (Executive Director and CEO). Photo: SGXAccording to Australia's Department of Industry, Innovation and Science, China's iron ore imports are expected to remain high at 1,000mt annually.

In addition, the roll-out of China's "One Belt One Road" infrastructure programme will continue to spur demand for iron ore concentrates.

• Mining project valued at US$32m. FMIL produces iron concentrate which are at least TFe grade 65.0% and contains low levels of impurities, commanding premium prices against lower grades.

Based on a valuation report from SRK Consulting, the Bukit Besi Project is worth an estimated US$32m in the base case.


• Substantial exploration upside. There is substantial exploration potential within the mine as only 4.71% of the mining areas has been explored. In addition, FMIL's mining rights are valid up till early-2033.

• Risks include:
a) regulatory risks,
b) early termination of mining rights,
c) non-renewal or extension of mining leases,
d) lower-than-expected availability of mining resource, and
e) shareholders' loans that will come due.


Full report here.