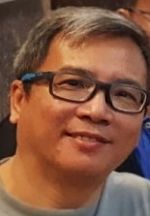 Investor Teo Luan Boo contributed this article to NextInsight

I expect this current quarter Q3FY2019 (Jan-Mar 2019) to be a record quarter on many fronts for Alliance Mineral Assets.
Record Quarter – Production
On 4th Mar 2019, the company's MD, Mark Calderwood, in an announcement on Consolidation of Financial Arrangements, said "… I reiterate our guidance of 65,000t to 80,000t of lithium concentrate for the half year to 30 June 2019 and I expect the current quarter production will be a record quarter for the mine".


| | | | |
| --- | --- | --- | --- |
| Production period | No. of tonnes | Notes | Notes |
| Jan 2019 | 13,160 | Actual | First 13 days of Jan at 410tpd, Derived Last 18 days at 435tpd |
| Feb 2019 | 11,900 | Forecast | Estimated based on 28 days at 425tpd |
| Mar 2019 | 13,175 | Forecast | Estimated based on 31 days at 425tpd |
| Q3 (Jan-Mar 2019) | 38,235 | | |
| Q2 (Sep-Dec 2018) | 22,724 | Actual | |
| Q1 (Jun-Aug 2018) | 28,419 | Actual | |

In Jan 2019, Alliance produced 13,160t at estimated 6.15% Li2O (Record Monthly Production at Baldhill Mine).

With that information and an earlier statement that "Production for the first 13 days in Jan 2019 has averaged 410tpd", we can then estimate that the last 18 days in Jan 2019 averaged 435tpd.

No further production figures have been released, so assuming that the plant is producing at an average of 435tpd in Feb and Mar 2019, Alliance should produce about 38,235t for Q3FY2019, which will be a Record Quarter.

The figure is at the upper end of the company guidance of 65,000 - 80,000t for Jan-Jun 2019.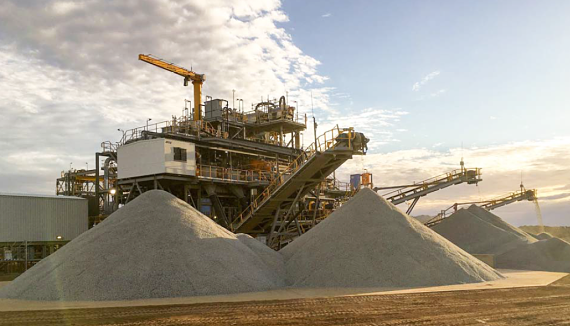 @ Bald Hill mine in Western Australia. Photo: Company

Record Quarter – Shipment
Q3FY2019 will be a record quarter for shipment too.
Shipment date

Shipment
(tonnes)

Price
/tonne

Est Value
USD

Est Value
AUD

02-Feb-19

18,232

$880


$16,044,160

$22,461,824

03-Feb-19

5,000

$750*

$3,750,000

$5,250,000

10-Mar-19

11,000

$750*

$8,250,000

$11,550,000

25-Mar-19

10,500

$750*

$7,875,000

$11,025,000

$50,286,824

*Assumed price of US$750.

This quarter, 3 shipments have been made for 34,232t (2 shipments to Jiangxi Bao Jiang and 1 shipment to an unknown party). 1 additional shipment has been scheduled for end of Mar 2019 for about 10,500t to Jiangxi Bao Jiang.

Hence, Alliance will likely have a total of 4 shipments of approx. 44,732t of lithium concentrate in Q3 FY2019.

(Note: Alliance shipped 18,670t in Q1 FY2019 and 22,370t in Q2 FY2019). Record Quarter for Shipment!


Shipment date

Tonnes

Price
/tonne

Est Value
USD

2018 Stockpile

18,000

Actual


$16,044,160

Jan 2019 Production

13,160

Actual

First 13 days of Jan at 410tpd, Derived Last 18 days at 435tpd

Feb 2019 Shipment

(23,232)

Actual

$8,250,000

Feb 2019 Production

11,900

Forecast

Estimated based on 28 days at 425tpd

Mar 2019 Shipment

(11,000)

Estimated

Mar 2019 Production

13,175

Forecast

Estimated based on 31 days at 425tpd

Mar 2019 Shipment

(10,500)

Estimated

End-Mar 2019 stockpile

11,503

Projected

Based on the stockpile of 18,000t at the beginning of Q3 FY2019, the estimated production and shipments for the quarter, Alliance will likely be sitting on 11.5kt of Li2O at the end of the quarter.

Hence, it is possibile to squeeze in a 5th shipment for this quarter which will increase the quarter shipment figure, though shipment in the early next quarter is more likely.
Record Quarter – Revenue & Tantalum credits
I estimated revenue of A$47-50m for the 4 lithium concentrate shipments.

We know Baldhill produces high grade products (consistently above 6% concentrate with low deleterious elements <0.5% Fe, <0.5% Mica), and we should be fetching mid-range (US$700) prices at this moment IMO (to be confirmed).
As for Tantalum, we have been told that 20t of high grade Tantalum approximately 30% Ta2O5 was shipped in Jan 2019, and another 20t was scheduled to depart on 8 Feb 2019 (I assumed that by now that has been shipped).

Given that, we further assume that another 20t of high grade Tantalum is shipped in Mar 2019, that makes a total estimated 60t (ie 132,240 lbs). With an average price assumption of USD70/lb, I am estimating the Ta credits to be approx A$12.96m
Note: Alliance (pre-merge) reported revenue of A$10.6m for Q1FY2019 (with $213k of Tantalum credits) and (my own estimate) of approx. A$13.7m for Q2FY2019 (with an estimate of A$3m in Tantalum credits).

Hence, for comparison, we should be looking at merged group revenue of approx. A$21.6m in Q1FY2019 ($426k Ta credits), A$27.4m in Q2FY2019 ($6m Ta credits) and A$47-50m in Q3FY2019 ($12.96m Ta credits).

That would make this current quarter a Record Quarter for both Li2O Revenue and Ta credits!


♦ Record Quarter – Profit?
Stock price

19.3 c

52-week range

16 – 40 c

PE

--

Market cap

S$252 m

Shares outstanding

1,305 m

Dividend
yield

--

1-year return

-49%

Source: Bloomberg
The profit for Q3FY2019 is harder to forecast, as the Q2FY2019 financial statements for the merged company are yet to be released (due by 15 Mar 2019) and Q1FY2019 financial statements were pre-merger and not consolidated with Tawana.
Nevertheless, based on the previous quarterly financial statements, I will stick my neck out and forecast a ballpark of A$12-15m in profit before tax for Q3FY2019.

For that matter, any profit will be Record Profit for Alliance given that Q1FY2019, Alliance (pre-merger, without Tawana) had recorded a A$3m loss and Q2FY2019 would likely be in the red, especially if the A$7m merger expenses were all booked in the Dec 2018 quarter.
Are you looking forward to the 3QFY19 results in early May 2019? I definitely am!