Chasen Holdings has reported $4.1 million profit for 9MFY19, up 34% year-on-year.

Add the $2.4 million achieved in the 4QFY18, and you will get $6.5 million as the trailing 12-month profit.

Translate that into earnings per share (1.68 cents) and the trailing PE ratio is only 4.6x (based on a share price of 7.7 cents).

On another measure, Chasen's stock trades at nearly 60% discount to its net asset value of 18.2 cents.




The arguably low valuation reflects a stock price that has been idling (see chart) while Chasen's business performance has been trending up. Chasen specialises in moving sophisticated manufacturing equipment and fitting out production plants.

• Chasen's 3QFY19 (ending Dec 2018) was its 11th straight quarter of net profit.


| | | | |
| --- | --- | --- | --- |
| (S$'000) | 3QFY19 | 3QFY18 | Change |
| Profit before income tax | 1,594 | 1,084 | 47% |
| Income tax (expense)/credit | (289) | 336 | |
| Net profit after tax | 1,305 | 1,420 | -8% |
(While its after-tax profit was 8% lower y-o-y, it would have been 49% higher if not for a reversal of tax provision in 3QFY18.)

• The 9MFY19 profit of $4.1 million was its highest in seven years.


Chasen's financial highlights

FY (end-Mar)

2014

2015

2016

2017

2018

9MFY19

Revenue
($'m)

101.5

98.8

93.5

106.2

127.9

98.7

Net profit/loss attributable to shareholders ($'m)

2.5

2.2

(1.5)

2.6

5.5

4.1
Chasen has declared an interim dividend of 0.1 Singapore cent a share, to be paid on 18 March 2019.

Notably, this is coming after its 9M results release -- which has never happened before.

SGX data shows that while Chasen has paid a final dividend every year since FY2007 (ie for the past 12 years), it has paid an interim dividend only once before, in 2007.

Stock price

7.7 c

52-week
range

6 – 8.5c

PE (ttm)

4.6

Market cap

S$29.8 m

Shares outstanding

387 m

Dividend
yield (ttm)

3.9%

1-year return

11%

Source: Bloomberg
Chasen doesn't have a formal dividend policy, by the way.

The interim dividend adds up to about $387,000 which it can well afford given its cash balance of $10.2 million and a positive net operating cashflow of $8.9 million for 9MFY19.

Chasen's key business segment is Specialist Relocation, which was busy in 3QFY19 executing its book orders, according to the company's announcement.

That segment "continued to pick up orders in China and South East Asia notwithstanding the current economic slowdown in these markets generally."


-- Low Weng Fatt, MD and CEO, Chasen Holdings.
(Source: 13 Feb 2019 press release)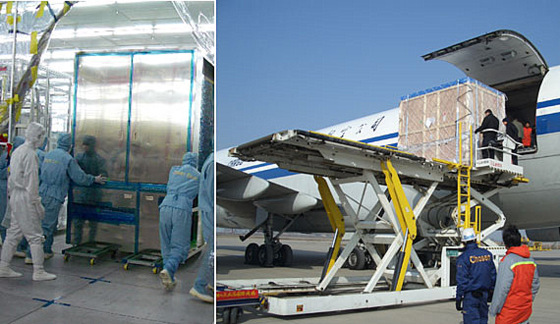 "Demand for Chasen's relocation services is still healthy despite China's economic slowdown and the ongoing Sino-US trade dispute, as the production output from several move-in projects handled by our China subsidiary is mainly for the Chinese domestic market."
See also discussion in our forum.