Trek 2000 International Ltd: The inventor and patent owner of the ThumbDrive has announced a US$3.0 million investment in Terrenus Energy Pte Ltd, a leading energy solutions company with operations in Singapore, Australia and China.

Trek will effectively hold a 7.5% stake in Terrenus Energy which was incorporated in Singapore in 2016.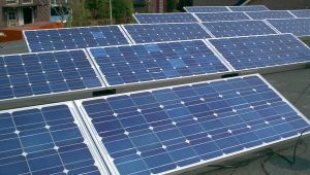 Terrenus Energy is an energy solutions company that installs solar panels on customers' sites. Users pay for the electricity that they use and benefit from cost-savings, reduced rates of power consumption and, ultimately, freedom from having to rely on national power grids.

In 2018, Terrenus Energy clinched its first solar project in Singapore with JTC to build the country's first solar farm on Jurong Island.


Stock price

10 c

52-week
range

8 – 28c

PE (ttm)

--

Market cap

S$32 m

Shares outstanding

321.6 m

Dividend
yield (ttm)

--

1-year return

-62%

Source: Yahoo!
In Australia, Terrenus Energy has successfully grown from zero to 10 megawatts ("MW") across Adelaide and Queensland in a short span of two years under the brand COREnergy.

Terrenus Energy is working with a Chinese enterprise group with diversified businesses in the areas of chemicals, logistics, agriculture, tech city and investment.

More recently, Terrenus Energy signed an MOU with its Chinese partner in March 2018 for the installation of a 250 MW solar power plant for their chemical plants and logistic hubs across China.

Operations and installations are expected to commence in the first quarter of 2019.

Terrenus Energy and Trek 2000 will collaborate on smart renewable power systems which leverage on Trek's extensive research and development capabilities and solutions to drive innovation in the energy market which is growing at a rapid pace led by surging demand.

For more, see here.



Best World International
Stock price

$2.76

52-week
range

$1.15 – $2.79

PE (ttm)

22.8

Market cap

S$1.5 b

Shares outstanding

550 m

Dividend
yield (ttm)

1.4%

1-year return

97%

Source: Yahoo!
The Company had on 11 January 2019 entered into a share subscription agreement with Celligenics Pte. Ltd. in relation to a proposed investment in Celligenics in two phases.

The Company or its designated wholly-owned subsidiary will

(i) subscribe for new ordinary shares in the capital of Celligenics representing 12.5% of the total number of issued shares on a fully-diluted basis (the "First Phase Subscription") for an aggregate consideration of S$5,625,000, and

(ii) have the right (but not the obligation), which is exercisable during the Relevant Period (as defined below), to subscribe for new Shares such that the Group will hold up to 15.0% of the Shares as at the date such right is exercised, on a fully-diluted basis (the "Second Phase Investment").

Celligenics is a biomedical A*STAR spin-off start-up company incorporated on 29 August 2016 and headquartered in Singapore, which is currently in the early stages of research and development in the area of stem cells and has research and development collaborations with a scientific institution and institute of higher learning in Singapore.

The issued and paid-up share capital of Celligenics is S$805,000. Based on Celligenics' latest audited accounts for the financial year ended 31 December 2017, the net liabilities of Celligenics as at 31 December 2017 is approximately S$349,000.

Mr. Huang Ban Chin, an Executive Director and the Chief Operating Officer of Best World, holds a 17.0% equity interest in Celligenics.


For more, see here.