Singapore-listed Sunpower Group last week (5 Sept) announced the completion of a major acquisition, and illustrated the proforma earnings boost from the target company.

In essence, Sunpower's net profit for the 12 months ended 30 June 2018 would have been 28% higher (see table).

And Sunpower's revenue would have been 15% higher at RMB2.8 billion.
(With effects of CB)

12 months to 30 June 2018
Actual

12 months to 30 June 2018
Pro-Forma

Difference

Net profit attributable to shareholders (RMB'm)

198.7

253.5

28%

Number of Shares ('000)

737,657

737,657

n.a.

Basic EPS (RMB)

0.27

0.34

28%

The proforma profit figure enables us to calculate the net profit of the two recently-acquired subsidiaries of Hengtong Group to be RMB54.8 million (RMB253.5 - RMB198.7 = RMB54.8 m) in the 12-month period ended 30 June 2018.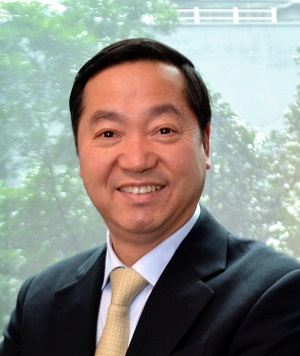 Guo Hong Xin, executive chairman of Sunpower Group. NextInsight file photo.Using that, we can go on to estimate the earnings accretiveness of Hengtong by comparing it with Sunpower's operating business without the effects of the CBs.

The above table gives the reported (or "actual") net profit of Sunpower to be RMB198.7 m.

This takes into account the significant effects of USD-denominated convertible bonds issued by Sunpower in March 2017.

The CB effects are unrealised foreign exchange translation, amortised interest expenses (inclusive of interest charges) and fair value gain / (loss) of convertible bonds

What if the CB effects were not included in the net profit?

Then the table below shows how far more significant the Hengtong subsidiaries' earnings-accretiveness was vis-a-vis the operating profit of Sunpower in that period:


(Without effects of CB)

12 months to 30 June 2018
Actual

12 months to 30 June 2018
Pro-Forma

Difference

Net profit attributable to shareholders (RMB'm)

126.2

180.8

43.4%
Note: Sunpower's financial statements give figures which reflect the effects of CBs and otherwise.

That 43% accretion could moderate (in other words, lower) in 2H18 as Sunpower's existing green investment businesses are expected to further ramp up and contribute proportionately more to earnings.

In other words, the green investment businesses will likely grow faster than the two Hengtong subsidiaries which still are expected to be a significant boost to Sunpower's earnings.

That leads us to consider the growth rate of the full-year net profit for FY18 (without CB effects).

In FY17, Sunpower's net profit (without CB effects) was RMB116.6m. And in 1H2018, the net profit (after minority interests) was RMB58.2 m.

The FY18 consensus forecast is RMB248.4m (average of Lim & Tan's RMB250m + UOB's RMB246.8m). (See: SUNPOWER: 95-c target as it transforms into cashflow-rich utilities company)

Thus, the analysts are expecting the growth rate for FY18 to be 113.4%.

(A factor to note in 2H18 is, the CB effects will not include forex differences because during 2Q2018, Sunpower transferred the unutilised CB proceeds from its USD account to a RMB account.)



Background:
Sunpower has acquired Hengtong Group's 100% equity interest in Zhangjiagang Yongxing Thermal Power Co., Ltd (张家港永兴热电有限公司) and its 40% equity interest in Jiangsu Hengtong Electricity Sales.


"The Green Investment portfolio, if successfully built and realized, will deliver substantial net present value of future cashflows and attractive double-digit investment returns."

-- Sunpower
The proposed purchase consideration for

Zhangjiagang Yongxing Thermal Power

is RMB765 million, including interest, as it will be paid in tranches.

The proposed purchase consideration for 40% equity interest in Jiangsu Hengtong Electricity Sales is RMB8 million.

Sunpower said the transaction is part of the Group's medium-to-long term strategy to build a sizeable and valuable portfolio of Green Investment assets -- comprising greenfield and brownfield projects.

They would be its value creator and growth driver that generates long-term, recurring and high-quality income and cashflows, leveraging on the Group's proprietary technologies, experienced management and first-mover advantage.


For more info, see Sunpower's announcement.